For the past three years I have been delivering a talk around the country entitled Why Atheism is Not Enough. In that talk, I encourage people to become humanist activists, to put our ideals of helping others into action through service projects. This new project is designed to do that by wedding my passion for helping others with my love of BBQ. For many years now, I have been what in the world of BBQ is known as a pitmaster. I love cooking for people, especially BBQ (pulled pork, brisket, ribs, etc).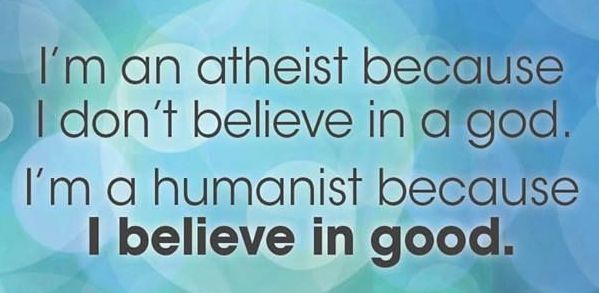 The impetus for this came from Monette Richards from CFI of Northeast Ohio. She had asked me to come give that talk to her group and then suggested, kind of off the cuff, that maybe they could organize an event around it to feed the homeless while I was there. I could come to town, cook a big feast for the homeless and other people living in poverty, then deliver that talk to her group. A lightbulb went off over my head. Why not do that, not just in that city but all over the country? The idea was pregnant with possibilities, ways to build connections between local atheist/humanist groups and charities that need volunteers. We could work with other organizations and build bridges between them, call attention to the problem of hunger and homelessness and provide a delicious meal for those who get them far too rarely.
There are a couple of other organizations around the country that do similar things, and they deserve our support, but those groups tend to focus only on specific areas of the country, where I want to take it all over and, hopefully, inspire other local humanist groups to do similar things — and not just feeding the homeless, but doing other projects as well. There's such a huge need out there for volunteers to pack lunches for underprivileged kids, deliver Meals on Wheels, tutor and read to children, collect books and toys for poor kids, build Habitat for Humanity houses, and so much more.
This is an idea I'm very excited about, for obvious reasons. But it requires money to get started. I'm going to need a smoker (or "pit" as we call it in the BBQ world) that is large enough to feed a whole lot of people and it's going to need to be on a trailer so I can pull it from city to city. And I'm going to need something to pull it with. I've always been a sedan kinda guy, but I'm gonna need a truck, van or SUV to pull the trailer. I've been shopping the various types of smokers on trailers, both new and used, and used vehicles and I think this can be done for around $6000. I do have backup plans if we can't raise that much that would involve a cheaper alternative to begin with, then ratcheting up as we go. You can donate to the project here.
For those who know something about BBQ smokers, my first choice would be a gravity-feed, insulated cabinet smoker (with electronic controls that keep the temperature steady over a long period of time, one of the keys to great BBQ), with the second choice being a reverse-flow stick burner. The prices for such units have a vast range depending on what all you want on it. My goal would be to find a used, affordable smoker that meets the needs of the project.
This project will be called Secular Quemanism, by the way. I've decided to organize it as what is called an L3C, which is an LLC for a "socially conscious" organization, rather than as a traditional non-profit. I've consulted with experts on this and this approach offers both advantages and disadvantages, but I think the advantages outweigh here. You won't be able to write off your donation, but I will be able to apply for foundation grants to help fund it. I will also be able to do catering jobs that can then be used to fund the charity events.
Many people have expressed an interest in the past in helping support this kind of project. It's something I'm very passionate about. I get to take two of my greatest passions and use them to help change the lives of those who need it most and to help others do so as well.
I also have backup, in case my health prevents me from fulfilling an obligation, a fellow pitmaster who is also an atheist and a humanist who will be my primary #2. We also plan on finding at least one other person we can train to do this so we can make sure at least one of us is always available to make an event happen.
So if you are so inclined, please contribute what you can so we can get the equipment purchased, get all the permitting and licensing we need and start to schedule events for next spring. In 2014 I organized a conference called Humanism at Work, in Chicago. That's the entire aim, to take those principles of helping others and working to make society more fair and just and equal and put them into action. Together, we can change people's lives.
Again, if you'd like to contribute to get this exciting project off the ground, click here. And if you're in the leadership of a local humanist group that is interested in scheduling something, please let me know. You can email me at stcynic@gmail.com. Given the lead time it will take to get all the local permits and such, it probably isn't realistic that we would start actually doing events until early next year, maybe toward the end of this year if they're in relatively warm climates. But we can start to put together something of a schedule for next year that makes sense in terms of travel.