In response to a motion by the ACLU based on reports that the Trump administration is forcing immigrants seeking asylum to either drop their application for that status or not be reunited with their children, a federal judge issued a temporary restraining order forbidding the government from deporting anyone in the plaintiff class of that suit.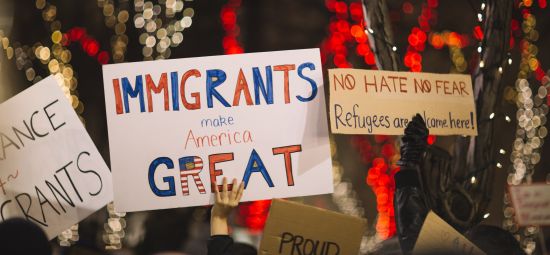 In a court filing on Monday, lawyers for the American Civil Liberties Union said there are growing concerns that the Trump administration's efforts to return more than 2,000 migrant children to their parents by July 26 to comply with a court order could be accompanied by attempts to carry out "mass deportations" once the families are reunited.

Lawyers for the civil rights group referred in their motion to "persistent and increasing rumors — which defendants have refused to deny — that mass deportations may be carried out imminently and immediately upon reunification."

In an apparent attempt to head off any such concern, Judge Dana M. Sabraw of the Federal District Court in San Diego on Monday temporarily blocked the government from deporting any families who had been separated by immigration authorities under President Trump's "zero-tolerance" policy on border enforcement.

A.C.L.U. lawyers said they were concerned that deportations could happen so rapidly after reunification that migrant families might not have enough time to understand their legal rights and might give up their right to pursue a petition for asylum.
Good, good, good. It should be noted again that Trump is actively breaking the law in the name of supporting the rule of law. Federal law explicitly says that anyone who makes it to American soil has the right to ask for asylum and then must be granted the full application process, including hearings before a judge to make their case. Trump is deliberately ignoring the law and justifying it by saying he's following the law. In other words, he's lying. Like always.