The New York Times reports that two weeks before he was inaugurated, Donald Trump received a highly classified briefing from our intelligence agencies, including raw intel in the form of intercepted emails and text messages, showing that Vladimir Putin had personally ordered interference in our election in 2016.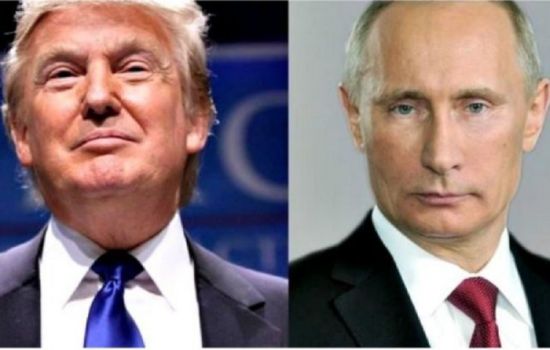 Two weeks before his inauguration, Donald J. Trump was shown highly classified intelligence indicating that President Vladimir V. Putin of Russia had personally ordered complex cyberattacks to sway the 2016 American election.

The evidence included texts and emails from Russian military officers and information gleaned from a top-secret source close to Mr. Putin, who had described to the C.I.A. how the Kremlin decided to execute its campaign of hacking and disinformation.

Mr. Trump sounded grudgingly convinced, according to several people who attended the intelligence briefing. But ever since, Mr. Trump has tried to cloud the very clear findings that he received on Jan. 6, 2017, which his own intelligence leaders have unanimously endorsed.

The shifting narrative underscores the degree to which Mr. Trump regularly picks and chooses intelligence to suit his political purposes. That has never been more clear than this week.
I know I keep saying this, but it's because it's true and he proves that at every opportunity: Trump deals with intelligence data the same way he deals with all evidence and claims of fact — if it helps him, it's "true." If it doesn't help him, and especially if it hurts him, it's "fake news." The actual truth could not possibly matter any less to him. Reality is whatever he declares it to be and what he declares it to be is always a story with him as the flawless hero who never does wrong. It doesn't matter what the evidence actually shows, it only matters whether it suits his immediate purposes or not, and that usually involves preserving and inflating his own ego.
There were five million illegal voters because there has to have been; if there weren't, that means he lost the popular vote and that threatens his ego. He had the most-watched inauguration in history because he must have. If he didn't, that's a threat to his ego. Russia could not have interfered with the election because that taints his win and makes is suspect and — again — that's a threat to his ego. If you can't recognize that obvious pattern at this point, you're absolutely blind.