In one of the most spectacular examples of irony you'll ever see, staffers at the EPA think that former EPA Administrator Scott Pruitt, who finally stepped down a couple weeks ago after a scandalous tenure, may have been poisoned by chemicals in the $10,000 desk he ordered for his office.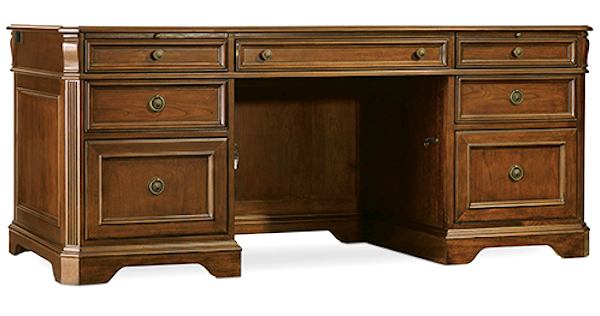 Former Environmental Protection Agency (EPA) Administrator Scott Pruitt's nearly $10,000 office redecoration included the purchase of a desk his staffers feared was contaminated by a toxic chemical.

Email interactions between EPA staffers first reported by Politico on Friday, showed that aides worried about the potential health effects of formaldehyde found in the desk. The fears they raised came just months before the EPA blocked the release of a report highlighting the dangers of formaldehyde exposure in drinking water.

According to the emails released through a Freedom of Information Act (FOIA) request to American Oversight, staffers worried about a safety warning placed on the desk from California — which classifies formaldehyde as a carcinogen.
Gee, if only we had regulations to forbid putting toxic and carcinogenic chemicals into things like furniture that people come into contact with everyday. If only we had an EPA that thought its job was to protect people from such poisoning rather than protecting corporate profits. And irony wept.