At least when it comes to non-binding resolutions the Senate found a bit more of its spine this week when it unanimously passed a resolution saying that Trump should not agree to let former Ambassador to Russia Michael McFaul be questioned by Putin and his underlings in Russia, something Trump did not rule out when Putin made it a condition of turning over the indicted Russian military officials accused of hacking into our election systems and the DNC computers.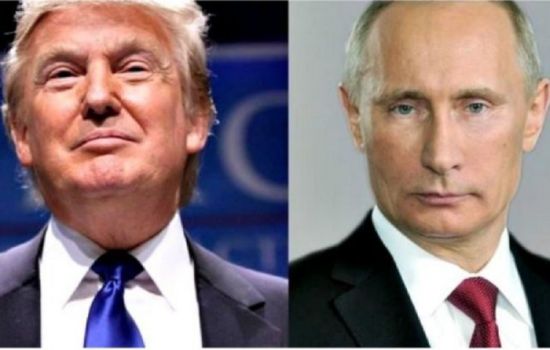 The Senate on Thursday unanimously approved a resolution warning President Trump not to let the Russian government question diplomats and other officials, shortly after the White House released a statement backpedaling on a proposal to allow Moscow to help interrogate U.S. citizens such as former Ambassador Michael McFaul.

Senators voted 98-0 on the resolution spearheaded by Senate Minority Leader Charles Schumer (D-N.Y.) and Democratic Sens. Bob Menendez (N.J.), Dick Durbin (Ill.) and Brian Schatz (Hawaii).

"That President Trump would even consider handing over a former U.S. ambassador to Putin and his cronies for interrogation is bewildering. …This body must agree on the importance of protecting our ambassadors. We should pass it today, not wait, not show any equivocation," Schumer said ahead of the vote, which was scheduled before the White House backtracked.

The nonbinding resolution comes amid growing frustration in the Senate over the White House's warmer stance toward Moscow, especially after the joint summit between Russian President Vladimir Putin and Trump earlier this week.
Trump could not compel McFaul to go there and be questioned, of course. McFaul had full diplomatic immunity while he served as ambassador. The White House later put out a statement saying that Putin's demands were "made in sincerity by President Putin, but President Trump disagrees with it." That's nonsense. It wasn't made in good faith or sincerity, it was made to block any attempt to extradite Russian military officials. And that was never going to happen in the first place. Putin through a poison pill in there so he could claim a false equivalence and justify not turning them over. Who could possibly doubt that and think that he was being sincere?
It's like his offer of a joint American-Russian cybersecurity task force. That should be taken as seriously as OJ Simpson saying he'll spend the rest of his life searching for the "real killer" of Nicole Brown Simpson.