The Washington Post reports about what may have been the worst week of the Trump administration so far, when every single day came a new attempt to "walk back" something he said that was stupid or false. But the part that fascinates me is that those close to him say he is just baffled at the negative response to the meeting with Putin.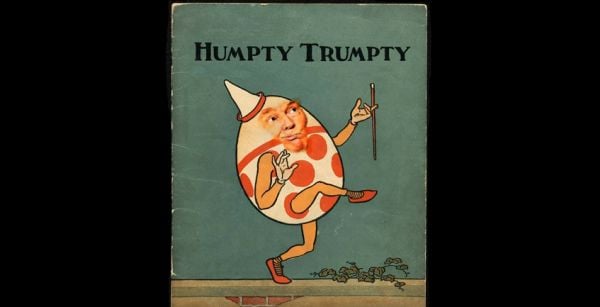 The trouble started Monday in Helsinki, though the magnitude did not set in for Trump for several hours. Delighted with his own performance, he stepped offstage after his freewheeling, 46-minute news conference alongside Putin — in which he seemed to accept Putin's denial of Russia's interference in the 2016 presidential election campaign over the conclusions of U.S. intelligence agencies. The president felt he had shown strength, an impression buoyed by two friendly interviews he did with Fox News Channel personalities before boarding Air Force One to return home from the Nordic capital.

But roughly an hour into the flight, Trump's mood darkened and grim reality set in as he consumed almost universally negative cable news coverage and aides began reviewing pages upon pages of printed-out statements from fellow Republicans lambasting the president. Trump called his former chief of staff, Reince Priebus, to discuss the trip and his news conference, and he also huddled with White House press secretary Sarah Huckabee Sanders in his cabin at the front of the plane to strategize.

Much of the initial scrutiny focused on Trump's taking the side of Putin over his own intelligence community, so Trump and his aides first settled on the president's sending a tweet that reiterated, "I have GREAT confidence in MY intelligence people."…

Trump himself was flummoxed. He waxed on about his impressions of Putin up close — strong, smart and cunning, in Trump's assessment — and told associates that he viewed the Russian as a formidable adversary with whom he relishes interactions. He also was furious with the negative media coverage of a summit that he felt had been a clear success.
And this is what happens when you live in an alternate reality, as Trump and his supporters so clearly do. They live in a fact-free world akin to Wonderland where Humpty Trumpty sits on his wall and reality is whatever he declares it to be at any given moment, neither more nor less. And this is why he hates the press so much (well, now he does; he loved them, courted them, begged for coverage by them, when he was just a billionaire playboy "building his brand"): Because they won't just report what he wants them to report. They're reporting what is happening in the real world and he wants them to report what's happening in the alternative reality he has created.