In a move that displays his ignorance, arrogance, thin skin and pettiness all at once, Trump is now looking to revoke the security clearances of former intelligence officials who have been critical of him and his policies. And they aren't even doing it quietly, they came right out and announced it publicly.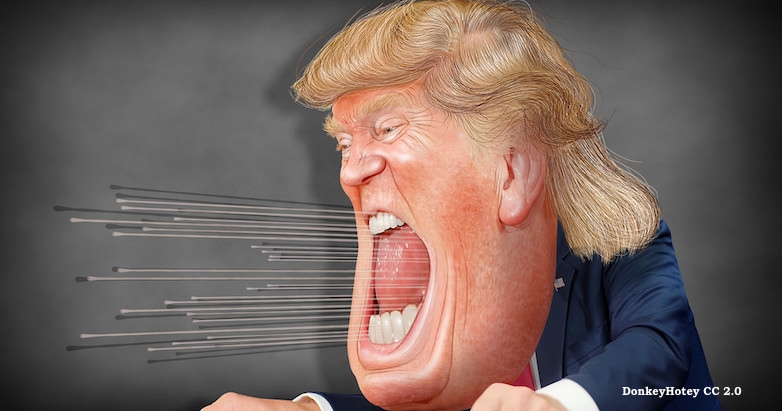 White House press secretary Sarah Huckabee Sanders said Trump is "looking to take away" the clearances of half a dozen former senior national security and intelligence officials who served in the administrations of George W. Bush or Barack Obama. Sanders accused them of profiting off their public service and making "baseless accusations" against the president.

The move immediately prompted accusations of political retaliation by current and former officials, as well as security analysts, who said Trump would set a dangerous precedent by punishing political speech. Several of the officials he singled out have written books questioning his leadership and his affection for Russian President Vladi­mir Putin.

It's routine for the former directors of intelligence agencies and other senior officials to maintain their security clearance, so they can share their expertise with current leaders or be called in for consultations on how a prior administration handled an issue or crisis, current and former officials said. Some former officials also have jobs that require a security clearance…

The officials who Sanders said might have their clearance revoked are former CIA director John O. Brennan, former FBI director James B. Comey, former CIA director Michael V. Hayden, former national security adviser Susan E. Rice, former director of national intelligence James R. Clapper Jr. and former FBI deputy director Andrew McCabe. (Comey and McCabe no longer have security clearances, and it wasn't clear why the White House put them on the list.)
It's very convenient of Trump to put nearly every negative character trait that he has on full display in one single announcement, wrapped up in a pretty bow for everyone to see. There's a reason we let former officials like this keep their security clearance, because they help provide institutional memory. They can be called in to consult on current situations and bring with them the knowledge of previous policies and the discussions that preceded them.
Trump doesn't care about such things, of course, because they require thoughtful consideration rather than seat-of-the-pants gut feelings, which is as deep as this incredibly shallow man is capable of going. He doesn't care about our institutions at all, except when they serve his immediate needs. He'll gladly burn them all down if it provides 30 seconds of an ego boost or helps him cover up one of his endless lies.