Donald Trump says he'd be happy to sit down face to face with the leaders in Iran. Remember what the right said when Obama said he'd be willing to do so? Media Matters does. The same people now praising Trump for his willingness to negotiate were savaging Obama as weak and naive.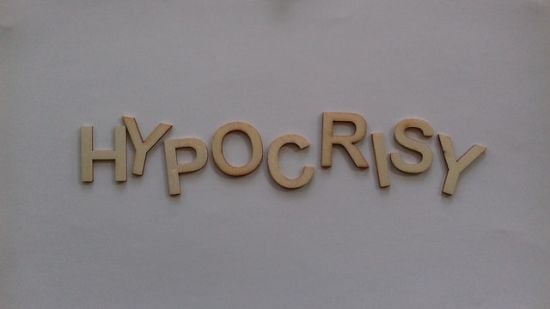 Here's how right-wing media reacted to Obama previously:

Hannity also griped repeatedly about the possibility of Obama meeting with Iranian President Hassan Rouhani or Russian President Vladimir Putin while supposedly sidelining Republicans.
Trump's current lawyer Rudy Giuliani said on Hannity in 2012: "I have a message to the President. Mr. President, they [Iran] don't want to negotiate with you. They want to build an atomic weapon. Wake up!" (via Nexis)
Hannity stated in 2012 that Obama "said he would negotiate with Iran without preconditions. I can think of a few preconditions — recognizing Israel's right to exist, stop threatening to annihilate them and wipe them off the map, recognizing the truth that the Holocaust occurred, and also stopping your nuclear weapons program." (via Nexis)
Hannity also said in 2010, "Do you think we can negotiate with Hitler Jr., [Mahmoud] Ahmadinejad, without preconditions?" (via Nexis)

Hannity said in 2008: "Iran is a tiny country and not a serious threat. Those are Barack Obama's words. He said would you meet in your first year with people like Hugo Chavez and Ahmadinejad without preconditions? Yes, his answer was. He hasn't been held accountable, really, for a lot of these statements."
Advisor to President George W. Bush Karl Rove complained to Hannity in 2011 that it is "frankly inexplicable" that Obama would continue to meet with American enemies despite "having been in office now for two-and-a-half years." (via Nexis)
Anti-Muslim activist Brigitte Gabriel stated on Hannity in 2013, "The only time in the Islamic world you come to the negotiating table is to negotiate the terms of your surrender! Right now, President Obama has delivered America to Iran as weak." (via Nexis)
National Review's William J. Bennett and Seth Leibsohn wrote, "Barack Obama's position on negotiating with U.S. enemies betrays a profound misreading of history." The authors added that if Obama were to meet with Iranian officials, "he will lower the prestige of the office of the president."
Fox's Steve Doocy hosted Fox legal analyst Peter Johnson Jr. who complained that Obama would rather negotiate with "a murderous anti-Semite," referring to Rouhani, than with Republicans. Johnson also said, "Let's be as eager to speak with the Republicans as we are to speak with the Iranians and malefactors in this world."
Then-New York Post columnist Charles Hurt criticized Obama for "promis[ing] face time" to Ahmadinejad. According to Hurt, "We'd still be fighting the Japanese if Harry Truman – a Democrat unafraid to fight – subscribed to this fuzzy fringe foreign policy."
But here's the real difference between the two situations: Obama actually accomplished something, without holding a summit with the Iranian leadership. He ended the Iranian nuclear program through years of careful, detailed, diplomatic, multi-national negotiations by experienced professionals. Trump think he can walk in to a room with them, throw around some of that charm he's so famous for inside his own head, and declare the problem solved. He'll walk out, hold a press conference and tell the world that he has personally and singlehandedly created a lasting peace in the Middle East without any actual negotiating or any deal made, then waltz on to the next thing on which he'll declare himself to be the savior. But Obama was the weak and naive one, right?