In what will almost certainly get him fired, the New York Times reports that White House Counsel Don McGahn has been cooperating with Special Counsel Robert Mueller's investigations, particularly on the question of obstruction of justice. And apparently this was done with the knowledge of Trump's former personal lawyers, who have since been replaced.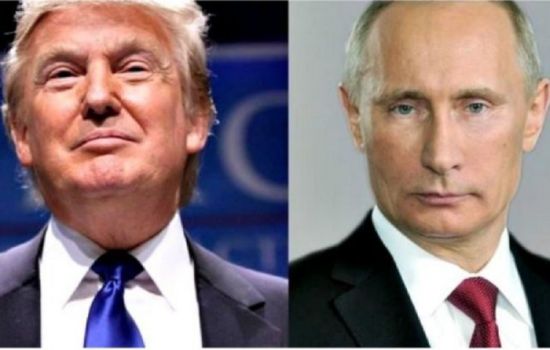 The White House counsel, Donald F. McGahn II, has cooperated extensively in the special counsel investigation, sharing detailed accounts about the episodes at the heart of the inquiry into whether President Trump obstructed justice, including some that investigators would not have learned of otherwise, according to a dozen current and former White House officials and others briefed on the matter.

In at least three voluntary interviews with investigators that totaled 30 hours over the past nine months, Mr. McGahn described the president's furor toward the Russia investigation and the ways in which he urged Mr. McGahn to respond to it. He provided the investigators examining whether Mr. Trump obstructed justice a clear view of the president's most intimate moments with his lawyer.

Among them were Mr. Trump's comments and actions during the firing of the F.B.I. director, James B. Comey, and Mr. Trump's obsession with putting a loyalist in charge of the inquiry, including his repeated urging of Attorney General Jeff Sessions to claim oversight of it. Mr. McGahn was also centrally involved in Mr. Trump's attempts to fire the special counsel, Robert S. Mueller III, which investigators might not have discovered without him…

Mr. McGahn's cooperation began in part as a result of a decision by Mr. Trump's first team of criminal lawyers to collaborate fully with Mr. Mueller. The president's lawyers have explained that they believed their client had nothing to hide and that they could bring the investigation to an end quickly.

Mr. McGahn and his lawyer, William A. Burck, could not understand why Mr. Trump was so willing to allow Mr. McGahn to speak freely to the special counsel and feared Mr. Trump was setting up Mr. McGahn to take the blame for any possible illegal acts of obstruction, according to people close to him. So he and Mr. Burck devised their own strategy to do as much as possible to cooperate with Mr. Mueller to demonstrate that Mr. McGahn did nothing wrong.
This is an incredible revelation that could spell serious problems for Trump. Under ordinary circumstances, they would have invoked both attorney-client and executive privilege to prevent McGahn from speaking to investigators, and they would almost certainly have been successful in doing so. And given that McGahn at least once threatened to resign when Trump demanded that he fire Mueller, it's obvious that he thinks Trump was overstepping his authority and in the wrong. The whole situation is quite unusual. And you have to figure this spells the end for McGahn, who has been on shaky ground at the White House for quite some time anyway, even though he had permission to do it.