He only hires the best white supremacists, people. Only the very best. Yet another Trump administration official has been outed as a white supremacist and forced to resign, this time a policy analyst in the Department of Homeland Security. Well at least it was in a non-important part of the government, right?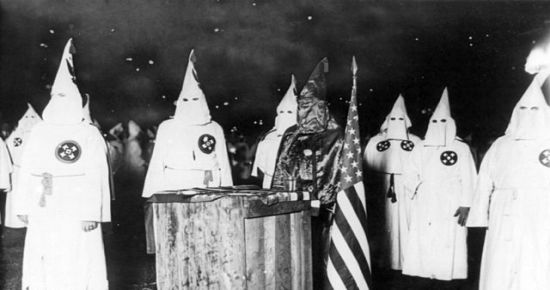 The emails show that the official, Ian M. Smith, had in the past been in contact with a group that included known white nationalists as they planned various events. On one of the email threads, the address of alt-right white nationalist leader Richard Spencer is included as well as Smith's. Another group of recipients includes Smith as well as Jared Taylor, the founder of the white nationalist publication American Renaissance, who calls himself a "white advocate."

The messages, given to The Atlantic by a source to whom they were forwarded, paint a picture of the social scene in which white nationalists gathered for an "Alt-Right Toastmasters" night in 2016, and organized dinner parties and visits from out-of-town friends. And they provide a glimpse into how a group that included hardcore white nationalists were able to operate relatively incognito in the wider world, particularly in conservative circles…

According to sources with knowledge of Smith's role at DHS, he was a policy analyst working on immigration. He used to work for the Immigration Reform Law Institute, an anti-immigration legal organization associated with the right-wing Federation for American Immigration Reform. From 2014 to 2017 he wrote a number of columns on immigration for the National Review. (NationalReview.com editor Charles Cooke didn't immediately respond to a request for comment).
I might as well just write up a template for stories like this and just fill in the agency they worked for and what their job was. I'd use it almost as often as I use the "Donald Trump Lies About (fill in the blank)" template.