A judge in Texas has rejected Alex Jones' attempt to get one of the two cases filed by parents of children killed in the Sandy Hook Elementary School massacre dismissed. The suits were filed by the parents, who were accused by Jones of being "crisis actors" who were involved in staging the whole thing.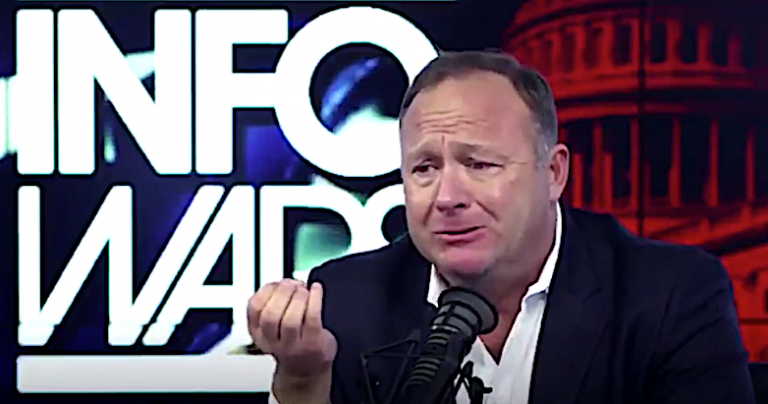 Judge Scott Jenkins of the 53rd District Court ruled in Austin, Texas, on Thursday that the Infowars host must face claims from Leonard Pozner and Veronique De La Rosa. They're seeking more than $1 million in damages for his repeated lies about the 2012 massacre. The ruling came after Jones attempted to get his case dismissed earlier this month.

"After considering the arguments of counsel and the record, including plaintiffs' declarations filed on August 2, the court ORDERS that defendants' motion is in all respects DENIED," the court filing said…

In the years since, Sandy Hook parents have received death threats and online harassment from followers of Jones' Infowars, an online conspiracy outlet that has claimed the shooting was a hoax and the parents are "crisis actors."

Jones' lawyer Mark Enoch argued the case should be dismissed under the Texas Citizens Participation Act, which protects citizens who have been sued for exercising their First Amendment rights. Jones had also been seeking more than $100,000 in court costs from the parents.
Good. I'm generally in favor of very narrow defamation laws, but I think Jones' constant lies about people like this fit well within that narrow standard. His accusations paint targets on the backs of innocent people and his unhinged followers are exactly the kind of people who go out and make death threats, or actually carry them out, in response to his deranged rhetoric.