I wrote the other day about Robert Chain, the California man who called the Boston Globe repeatedly and threatened to murder the employees of that newspaper because they produce "fake news" and are the "enemy of the people." Upon his arraignment, he announced that the nation was saved by the election of Donald Trump.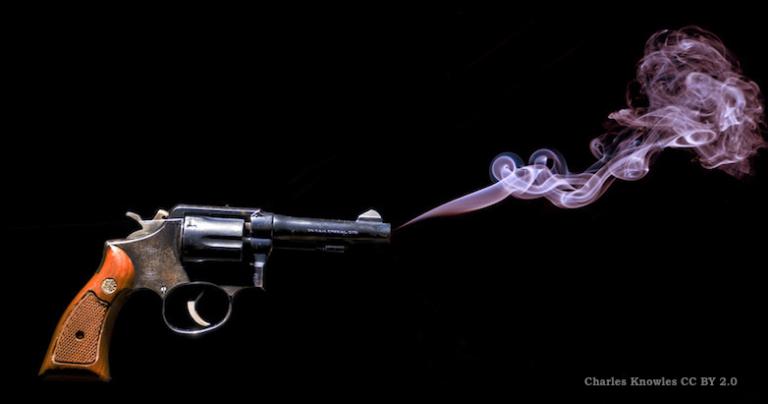 I would like to make one statement. America was saved when Donald J. Trump was elected president. Had Hillary Clinton, the criminal Hillary Clinton, who by the way, whose emails were just hacked by the Chinese now…Yeah, I'm making a statement. The United States got saved by having Donald J. Trump elected as president. Now take a hike, you bozos.
This whole time a woman who is presumably his attorney was telling the cameras to stop following them and get out of their way, on a public sidewalk. So apparently she's as much a fan of the press as he and Trump are. Of course, what she was really afraid of was that her client would say something that would hurt him in court. And he did.