When Donald Trump fired James Comey as FBI Director, he replaced him with Christopher Wray and lavished him with praise. After all, he only hires the very best people. But now he's turning on Wray privately because, one assumes, the guy hasn't sufficiently protected Trump's political backside, which is emphatically not part of his job description.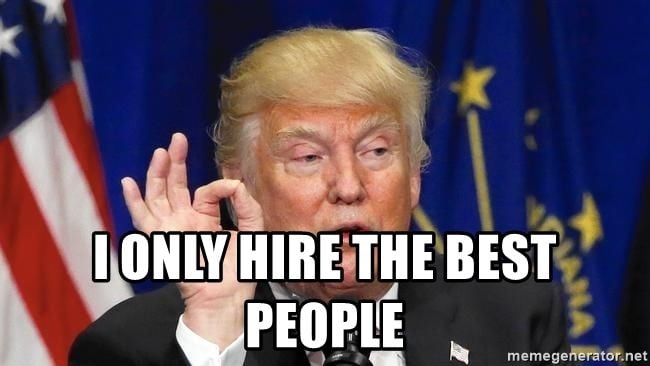 In recent conversations with confidants, President Donald Trump has added FBI Director Christopher Wray to his list of key members of his administration whom he complains about, three people familiar with the discussions tell NBC News.

Trump has criticized Wray as another figure in the Justice Department who is not protecting his interests — and is possibly out to undermine his presidency, these people said.

Trump is "in the worst mood of his presidency and calling friends and allies to vent about his selection of (Attorney General Jeff) Sessions and Wray," said one person familiar with the president's thinking. This person said the president was particularly focused on both men over the Labor Day weekend.
Notice a pattern here? He appoints Sessions, his first and closest supporter in Congress, and then turns on him for not acting like a shill instead of acting like the Attorney General. He did the same thing with Rod Rosenstein. And Sally Yates. And now Christopher Wray. Because, as I keep saying, Trump is our first Mafia don president. Like all organized crime bosses, he views those beneath him as his lieutenants, put in place to protect him. That is their only job, in his view. Nothing else matters to him.