Many cities have adopted laws that make it a crime to sleep outside, effectively making every homeless person a criminal. Because that will fix the problem. The 9th Circuit Court of Appeals just ruled that such laws are invalid and cities can't arrest them if they don't have adequate numbers of beds and places for them to stay.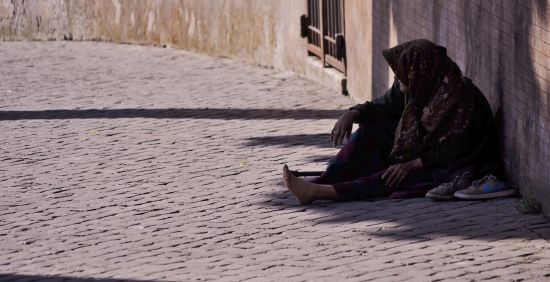 Cities cannot arrest or cite a person for sleeping outdoors unless it can prove it had a shelter bed or other indoor housing option available at the time, the Ninth Circuit Court of Appeals found almost a decade after a group of homeless people in Idaho sued over Boise's ban on "sleeping rough."…

The court's decision that sleeping rough can still be a crime if the person refuses to accept a shelter bed is likely to leave some homeless people exposed to the costly and psychologically damaging effects of being jailed. Many who sleep on the streets have had bad experiences in shelters and feel safer in self-made street communities. The same cities that have tried to make homelessness criminal — despite ample evidence that it's three times cheaper to simply give people free housing — often take an aggressive and destructive approach to such tent camps, as ThinkProgress has detailed in the past.

The ruling may also help re-focus public attention on housing market issues and homelessness policy questions at both local and federal level. The subject received substantial media attention throughout the Obama years, as criminalization efforts ramped up and homelessness advocates won valuable changes to federal policy. Those increased efforts and eyeballs helped drive homelessness down from shocking historical highs following the Great Recession.

But with the Department of Housing and Urban Development (HUD) now under new management, homelessness rose again in 2017 for the first time in several years. HUD Secretary Ben Carson has repeatedly proposed changes to public housing policy that would further exacerbate the problem by effectively evicting millions of families who cannot absorb the increased costs he wants tenants to bear. Carson has also reversed some small strides made under his predecessors to improve both the quality and amount of the country's public housing capacity.
This reminds me of the war on drugs, where the response is not to adopt policies that reduce the problem but just criminalize it and punish people, as if that's going to help at all. If you want fewer people sleeping on the streets in the short term, make sure you have enough beds in shelters where they can stay and be fed and taken care of. If you want fewer people sleeping on the streets in the long term, you have to address the reason why they're on the streets in the first place. That means investing in affordable housing, providing drug and alcohol rehab programs, mental health counseling, job training programs and other issues that prevent them from becoming self-sufficient.
Is that going to fix the problem completely? No. Nothing is going to do that. But it's going to actually address the root causes and reduce the problem dramatically. Throwing them in jail doesn't do anyone any good. It costs more to let them remain homeless than it does to provide the assistance to get them off the streets, and jailing them only adds to that cost.