Pat Robertson is not alone in commanding Hurricane Florence to go somewhere else and not do any damage, in the name of Jesus, of course. Kat Kerr, who has repeatedly commanded hurricanes and volcanoes and wildfires to stop with no effect whatsoever, is "taking command" of Florence and sending it away.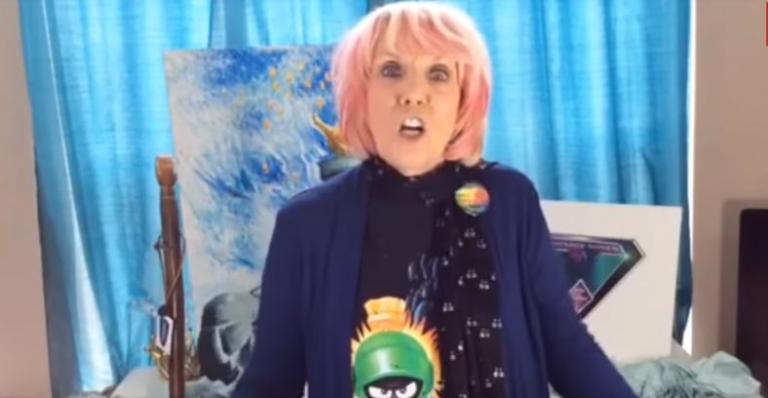 "We're not going to agree with any of the forecasts they are giving for that storm, the categories it is going to get to, the damage it is going to do, the flooding it's going to do," Kerr declared. "We are crushing it."

"This is not a game," she said. "We take authority over Florence and we say, 'You will not grow, you will not hit land, you will not do destructive things to America or anywhere.' … As a member of the body of Christ, I have authority over the storms and right now, I take authority over Florence, over any of the demonic army controlling it and powering it and steering it and I say, 'No, you do not have authority over the weather, but we do.'"

"It will be diminished and downgraded, downgraded, downgraded," Kerr added. "We say Florence will come to nothing and it will be quickly and it will be seen by everyone that goes online, anyone who watches the weather, the weather [reporters] will be forced for forecast it, they will be forced to talk about it. This is why God is doing this, so they will physically see that we, as believers, have authority over the weather."
You mean like we can all see that all your previous attempts at such nonsense have failed? The California wildfires got worse after you prayed for them to stop. The Hawaiian volcano didn't stop erupting and the tropical storm didn't magically disappear. But that's the beauty of this kind of idiocy for people like her — true believes are immune to evidence and logic. They will believe absolutely anything and rationalize away all the misses because they want so badly to believe in it all.