A number of new polls show a serious problem for Trump and Republicans in the midterms, which is of course great news for the country. By large numbers even for midterm elections, voters want Democrats to take control of Congress. And most people want the Mueller investigation to continue until it's finished.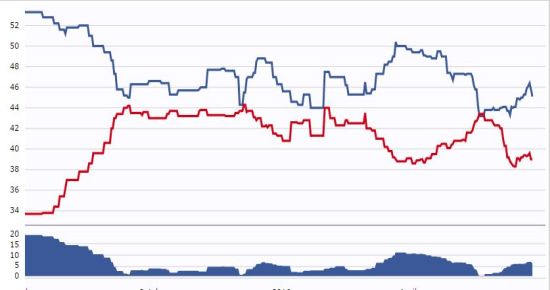 Three new polls this morning confirm that this anti-Trump backlash is running strong, with less than two months to go until the midterm elections:

A new Quinnipiac University poll finds that Democrats have opened up a 14-point lead in the battle for the House, 52-38. Voters want Congress to be more of a check on Trump by 58 percent to 27 percent.
A new CNN poll finds that Americans approve of special counsel Robert S. Mueller III's investigation by 50-38, a new high in CNN polling. By 61-33, Americans say it is examining a "serious matter that should be fully investigated," as opposed to the "witch hunt" that Trump rage-tweeted about again this morning.
A new NPR-Marist poll finds that Democrats lead by 12 points in the battle for the House, 50-38. Trump's approval is at 39-52, making this the fifth recent poll to put Trump below 40 percent.

Crucially, these polls all dovetail with the basic story we've seen throughout this cycle, which is that Trump has provoked a backlash among minorities, young people and college-educated and suburban whites, especially women — and even seemingly among independents — that has powered Democratic victories in unlikely places.
The key to all of this, though, is turnout. Wanting the Democrats to take control of Congress means nothing if you don't go out there and vote for the Democrat in your district. And Democrats are historically very lax about showing up for midterm elections. The question is whether they are sufficiently upset over Trump that it will drive them to the polls. If so, perhaps the damage he's doing can at least be reined in and prevented from going much further on a range of issues.
Incidentally, that Quinnipiac poll also shows that only 30% believe Trump over the media. That's very good news. The anti-media strategy seems to only be working on his most hardcore followers, who will believe anything he says.