Former Trump campaign manager Paul Manafort has reached a plea deal with the Mueller team, pleading guilty to two charges and asking for a lenient sentence in exchange for cooperating — that means providing evidence on Trump — with the prosecutors. This is a potentially huge development that could dramatically change the trajectory of the investigation.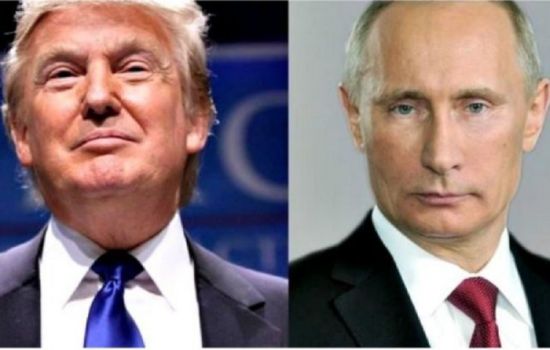 The decision by Manafort to provide evidence in hopes of leniency on sentencing is a stunning development in the long-running probe into whether any Trump associates may have conspired with Russia to influence the 2016 election.

"I plead guilty," Manafort told U.S. District Court judge Amy Berman Jackson, who accepted his plea.

Kevin Downing, an attorney for Manafort, gave a brief statement outside the courthouse after the hearing. "He wanted to make sure his family remained safe and live a good life," Downing said of Manafort. "He has accepted responsibility."

When asked if the deal with Mueller's team is a full cooperation agreement, Downing replied "it is." He did not respond to questions about whether Manafort has been interviewed by Mueller's team or if Manafort's defense team remains in a joint defense agreement with Trump's attorneys.
If he hasn't been interviewed, he has at least given them a proffer of the evidence he has and what he is willing to testify to regarding Trump. They don't make this deal without knowing exactly what he's going to give them and if they're going to drop all the other charges, it has to be something big. This could, in fact, bust open the investigation on Russian collusion, for two reasons:
1. No one in the Trump camp was as deeply involved with Russian oligarchs close to Putin than Manafort. Remember, he actually offered updates to Oleg Deripaska on how the campaign was going, after getting a $10 million loan from Deripaska, who is very close to Putin. That offer didn't happen in a vacuum.
2. Manafort was present at the infamous Trump Tower meeting. If he testifies that Donald, Jr. is lying when he claims that nothing came from the meeting and that they did, in fact, discuss lifting sanctions in exchange for Putin's help in the election, that's the smoking gun for both Russian collusion charges and another strong piece of evidence for obstruction of justice.
Trump has to be beside himself over this. You can bet that Manafort will now suddenly become the most horrible person in the world according to Trump and his lickspittles. "He's a liar, always has been" will be the refrain, just like it was with Cohen. Never mind that just a week or so ago Trump was praising him as an honorable man being railroaded. For Trump fans, the truth changes every time Trump says something. The past does not exist, only what he says right this minute is the unvarnished, undeniable truth. Until it changes, then the opposite will be equally true.