It looks like Secretary of Defense Gen. James Mattis is the next Trump cabinet official to lose favor with him and he is likely on his way out, the New York Times reports. He's one of the very few high-ranking officials Trump has named who was actually qualified for his job, so it's hardly a surprise that Trump butts heads with him given his total cluelessness on foreign policy and national security.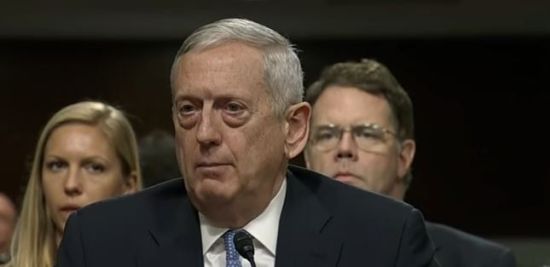 Interviews with more than a dozen White House, congressional and current and former Defense Department officials over the past six weeks paint a portrait of a president who has soured on his defense secretary, weary of unfavorable comparisons to Mr. Mattis as the adult in the room, and increasingly concerned that he is a Democrat at heart…

In the second year of his presidency, Mr. Trump has largely tuned out his national security aides as he feels more confident as commander in chief, the officials said. Facing what is likely to be a heated re-election fight once the 2018 midterms are over, aides said Mr. Trump was pondering whether he wanted someone running the Pentagon who would be more vocally supportive than Mr. Mattis, who is vehemently protective of the American military against perceptions it could be used for political purposes.

White House officials said Mr. Mattis had balked at a number of Mr. Trump's requests. That included initially slow-walking the president's order to ban transgender troops from the military and refusing a White House demand to stop family members from accompanying troops deploying to South Korea. The Pentagon worried that doing so could have been seen by North Korea as a precursor to war.

Over the last four months alone, the president and the defense chief have found themselves at odds over NATO policy, whether to resume large-scale military exercises with South Korea and, privately, whether Mr. Trump's decision to withdraw the United States from the Iran nuclear deal has proved effective.
And on every one of those issues, Mattis is right and Trump is wrong. He's played the loyal soldier, but only up to a point. He has not gone on TV to offer praise for Trump or to vocally defend his policies, as many other administration officials do because they know that's the only way to keep their jobs. Trump demands not just loyalty but sycophancy and he requires constant praise from everyone around him. Anything less than that and he's sure you're against him.
Since Mattis is now retired as a general, he is under no obligation to support the president, especially if he ends up leaving the administration. One would hope that, once that happens, he will speak publicly about the grave danger Trump poses to America in virtually every significant way.