A police chief in Oklahoma is under fire after admitting that he hired a guy who ended up being hired as the police chief of a nearby town despite knowing that he was a white supremacist. But geez, the guy said he wanted to leave that part of his life in the past — the part he lied about when it was discovered — and hadn't done anything wrong in front of the chief. So what's the problem?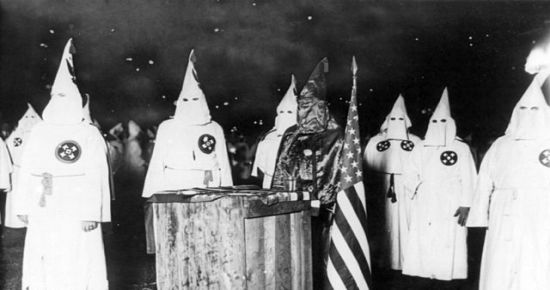 Christopher Watson, the Achille police chief, said he knew about Bart Alsbrook's connections to white supremacist groups but hired him anyway, reported KXII-TV.

"In the two years that I have known him, he has done nothing but contribute," Watson told the TV station.

Alsbrook was named interim police chief in neighboring Colbert but resigned in August 2017 after the Southern Poverty Law Center uncovered his connections to white nationalist groups.
Hey, Jeffrey Dahmer never ate anyone in front of me, so what's the big deal? How about the fact that, when it was discovered that he owned a company that sold white supremacist music? The guy was the Texas coordinator for the neo-Nazi group Blood and Honour USA, for crying out loud. But the chief said, "Everyone has a past, some of which they may not be proud of, of which he is not. He wishes he never had those connections." Well I guess that makes it all okay, then, doesn't it? Watson needs to be fired immediately and be ineligible to ever work in law enforcement again. He shouldn't even be able to get a job as a mall rent-a-cop, nor should Alsbrook.