Ted Cruz' campaign has confirmed that they sent out mailers declaring themselves to be official summonses from the county with a form inside to send money — not to the county but to the Cruz campaign. It's a highly dishonest and unethical way of conning people out of their money, but it somehow is not illegal.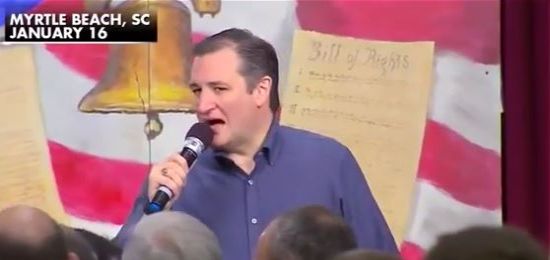 Received this for my 88-year-old grandma. Says it's a summons from Travis County, but is actually asking for money for @tedcruz . Did your campaign authorize this? Is this even legal? Shame on you. That's one more @BetoORourke voter. pic.twitter.com/NcFoOCvjFj

— Sean Owen (@sean_r_owen) September 16, 2018
But as Newsweek notes, "Mailers of this kind are not illegal, as long as they include a clear disclaimer that the communication was paid for." But it's still very unethical and corrupt. It's like those 900 numbers for astrologers and psychics where they put this tiny print at the bottom of the screen for half a second that says "for entertainment purposes" in order to get around the fraud laws. It should be illegal to do.