Trump attorney Jay Sekulow picked up on Trump's bizarre statement that the video of him saying that he fired James Comey because of the Russia investigation was somehow doctored. But Sekulow went even further and claimed that the transcript of the full interview supports that claim — but of course, he isn't going to show you that transcript.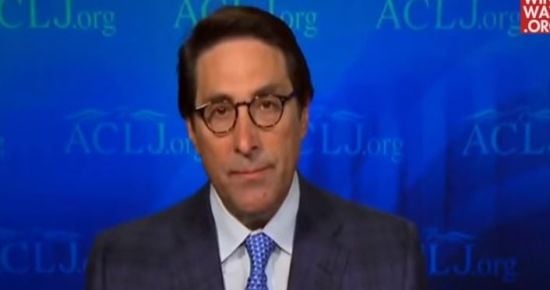 Cuomo was referring to Trump's interview with Holt — one that aired two days after Trump fired Comey — in which Trump admitted he fired Comey because he was frustrated about the FBI's active criminal investigation of his campaign. Comey's firing and Trump's rationale for it is now a focus of special counsel Robert Mueller's investigation of Trump for obstruction of justice.

As Cuomo briefly recounted the interview, Sekulow interjected to say that his recollection of what Trump said to Holt — one incontrovertibly consistent with the extended video of the interview — was somehow incorrect.

"Actually, not correct. There is actually a transcript of the entire Lester Holt interview — and as you know, because you do TV and do a good job — you know that when there are interviews, there are edits. And there is a longer transcript," Sekulow said. "And I will just tell you, without disclosing any detail, that when you review the entire transcript it is very clear as to what happened, and I'm not going give you information on how we provided it, but in our professional discussions with the office of the special counsel, we have addressed that on multiple occasions appropriately."

"We think the entire transcript, without question, supports the president," Sekulow added.
Okay Jay, why "without going into any detail"? Why not quote the part that changes what Trump said? Why not release that full transcript that you claim supports your position. I think I know why — because you're lying. And you can very easily prove me wrong by releasing that transcript. It's not like it's classified information, for crying out loud. There is no possible reason not to show the evidence you claim you have other than that you just don't have it. The only reasonable conclusion, then, is that you're lying, something I thought Jesus frowned upon.