Nikki Haley has stepped down as UN Ambassador, effective at the end of the year. She claims this has been planned for some time, but there is some speculation that the Kavanaugh hearings might have been the last straw for her. Then again, there is a tsunami of speculation going about the whole thing.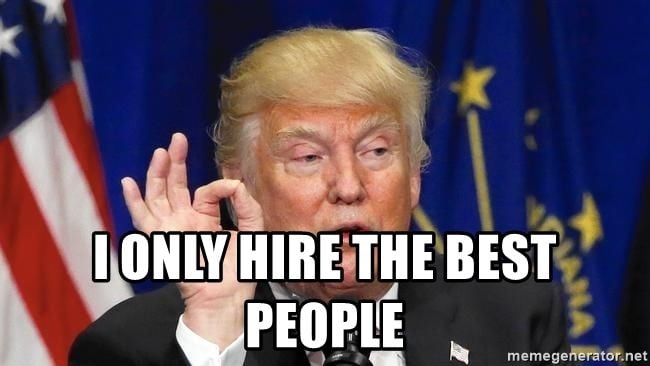 Some think she's going to run against Trump in the Republican primary in 2020. I think that's highly unlikely. Some say Lindsey Graham is going to take over as Attorney General when Trump fires Jeff Sessions after the midterms, which will then open up a spot for Haley to take his seat in the Senate. That seems more plausible to me, but still unlikely. Others say she will be replaced by Dina Powell, former deputy at the National Security Council. That seems the most likely scenario. But then there's this:
But he was nevertheless enthusiastic about her potential suitability for the position, saying: "I've heard Ivanka, how good would Ivanka be?

"It has nothing to do with nepotism but people who know know that Ivanka would be dynamite. I'd be accused of nepotism even if there's no one more competent in the world."
While discussing potential replacements, the president acknowledged he'd be "accused of nepotism" if he selected his daughter for the role.
The problem isn't nepotism, it's Ivanka's total lack of qualifications or experience for the job. I don't think anyone could possibly be shocked if Trump were to name Ivanka to replace Haley. After all, virtually no one he has named to a high-level position in his administration has been even remotely qualified for the job. Hell, at this point if he nominated Kanye West, I wouldn't be surprised.
We want to know what you think about the upcoming midterm elections. Vote in our poll below!