Trump had an op-ed in USA Today arguing against proposals that would expand the Medicare program for all Americans, essentially establishing a single payer health care system similar to what every other wealthy, developed nation in the world has. You'll be shocked to hear that the column was just chock full of lies. One really obvious example: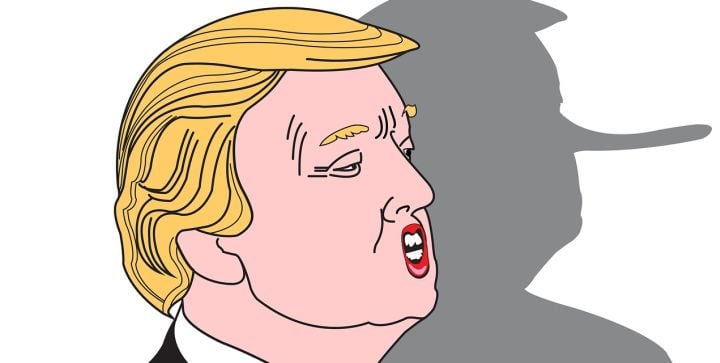 "Throughout the year, we have seen Democrats across the country uniting around a new legislative proposal that would end Medicare as we know it and take away benefits that seniors have paid for their entire lives."

Sanders has unveiled a plan he calls "Medicare-for-all." Essentially, it is a single-payer plan. That means all of the bills would be paid by one entity — the federal government — in contrast to the hodgepodge health-care system now in place. Medicare, the health care system for the elderly and disabled, is a federal single-payer plan, but people under 65 get insurance from employers, through the individual market (Obamacare) or through Medicaid, the federal-state health system for the poor.

Sanders says he would first improve Medicare for seniors and the disabled by eliminating deductibles and covering dental, vision and hearing aids, which are not covered under current law. Then, over the course of four years, the eligibility age would be lowered in stages until every American was covered.

On paper at least, the Sanders plan would improve benefits for seniors, not take them away.
It's hard to see how expanding Medicare would end Medicare. Another example:
"As a candidate, I promised that we would protect coverage for patients with pre-existing conditions and create new health care insurance options that would lower premiums. I have kept that promise, and we are now seeing health insurance premiums coming down."

Trump made this promise, but broke it. He supported Republican plans that would have weakened protections for individuals with preexisting conditions. His administration also has refused to defend the Affordable Care Act against a lawsuit that would undermine those protections. In effect, the Trump administration no longer supports a provision of the ACA, a.k.a. Obamacare, that makes it possible for people to buy insurance if they have preexisting health conditions.
If Trump told me the sky was blue, I'd go check for myself. He lies as casually as he breathes.