Hurricane Michael came on shore as one of the five strongest storms in American history, even after Christian fraud Kat Kerr and her "weather warriors" prayed to "take command" of the hurricane and order it to remain in the Gulf of Mexico and disperse without doing any damage. This is a repeat from every other time they've tried this nonsense.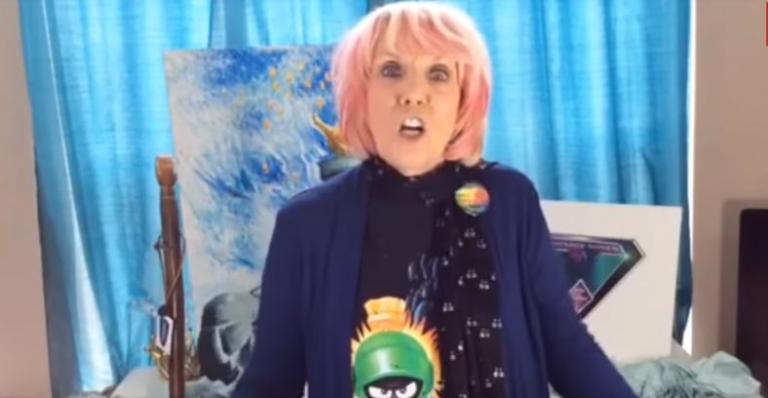 We choose to take authority over all the power of the enemy that is trying to control the storm Michael. And we command the millibars, the high pressure, to rise in that storm. We're gonna say rise, rise, rise, we want that thing to be downgraded. And then we're going to command the hosts to go in and shred the bands…you know, the bands that go around the storm, we want to shred those bands because what it does is it tears that storm apart. So I'm asking somebody out there, take turns with somebody or just do it on your own, every hour on the hour as long as I'm awake or not on the plane, I'm going to do this. And you need to say 'I command the hosts to shred the bands of the storm Michael so that it can be torn apart. We command the high to come in and take the top off that storm, just like it did in Lane when it was about to hit Hawaii…so we're gonna command the high to come in, it's gonna rise up inside the storm and we're gonna command the high to also to come sit on that storm and just shred the top of that storm off. As the hosts are shredding those bands that go around that storm, we want them to cut them up and shred them so that the demise of that storm will happen. And then we command the storm to be hit slightly to the west so that it's in the very center of the gulf and we will keep bashing that thing until it gets downgraded, downgraded, downgraded. And we have the right and the authority, and we rule in this world, so we also will make a ruling that that storm will not do destruction, no storm surge, it will not destruction on land or in the Gulf waters and we expect to have a good report.
Epic fail, to say the least. But that hasn't stopper her delusional followers on Facebook from praising her and joining in and pretending that they actually accomplished something. My favorite was the one dolt who commanded the "miller bars" to rise. The Bible clearly calls her a false prophet who should be stoned to death.