Since being shown the door at the White House, in body though not in spirit, Steve Bannon has launched a project to support and unite the far-right populist parties of Europe. That has already included some near-fascist parties on the continent and now he's offering support to Marine Le Pen's openly neo-Nazi National Front party.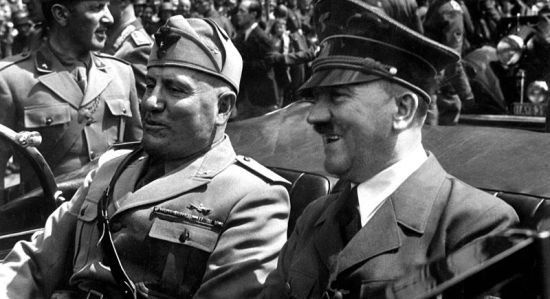 Louis Aliot, a vice president of Le Pen's National Rally party who is also her companion, said Friday on BFMTV station that she met with Bannon a day earlier in Paris.

According to Aliot, Bannon wants to provide "technical assistance" for nationalist parties ahead of next year's European elections but that he "doesn't want to play a (political) role."

Two years on from helping to mastermind Donald Trump's successful campaign to become U.S. president, Bannon has his sights set on Europe and he is planning a foundation, called The Movement, to boost far-right parties.

"We're not going to say 'no'," Aliot said with regard to getting help.
If you had any doubt that Bannon and Trump had fascist sympathies, that should pretty much put them to rest. But hey, what's the worst thing that could happen if fascist parties take over European countries? Oh, I don't know. Maybe we could ask Germany and Italy (and Spain, later) how that worked out for them.