The Trump administration's crusade against any regulation that actually helps people rather than businesses has been pursued with a legal recklessness that has seen them smacked down multiple times by federal judges. The latest is a judge who has reinstated Obama-era rules that provided relief to some who had fraudulent student loans, calling the process for eliminating it "arbitrary and capricious."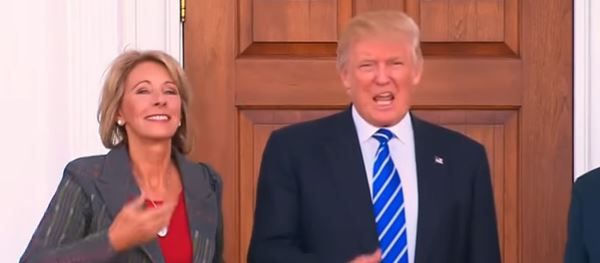 A new Education Department rule would have sped up and expanded a system for erasing the federal loan debts of students at schools that broke state laws and misled their attendees. It may now be revived: Judge Randolph D. Moss, a federal judge in Washington, said Wednesday that the department's move to postpone the rule just weeks before its start date last year was "arbitrary and capricious."

The ruling was a victory for attorneys general from 18 states and the District of Columbia, who filed a lawsuit last year challenging the Education Department's decision.

"It's time for this rule to go into effect and give thousands of students the relief they've been waiting for," said Maura Healey, the Massachusetts attorney general, who led the multistate coalition opposing the delay…

Even so, the ruling was the latest in a series of judicial rebukes to the Trump administration for trying to shortcut the government's formal process for adopting and eliminating agency rules. Judges have rejected attempts by multiple agencies to eliminate or indefinitely suspend rules they disliked, including new restrictions on methane emissions from oil and gas wells and an immigration pathway for entrepreneurs running technology start-ups.
Like Trump himself, his appointees have no concern for things like limitations on their authority, the rule of law or the legal process for reviewing and replacing regulations. They think they can just stomp their feet and rescind any regulation they don't like. But it doesn't work that way and several courts have had to remind them of that. And yet they still don't stop doing it.