The sheer chutzpah of Donald Trump is truly astonishing. In the wake of his own followers threatening to murder journalists and the killing of a Saudi journalist who lived in the U.S., he goes to a campaign rally in Montana and praises Rep. Greg Gianforte, who pleaded guilty to beating up a reporter who dared to ask him a question during the 2016 election.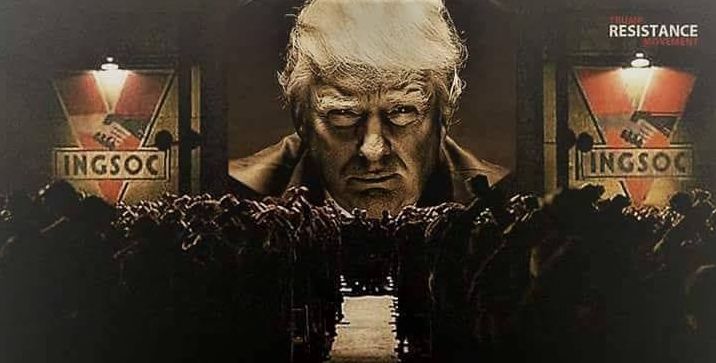 The remarks from Trump at a campaign rally — staged at an airport hangar here with a mountainous backdrop — drew boisterous cheers from the conservative crowd, who applauded as Trump noted of Gianforte: "By the way, never wrestle him."

"Any guy that can do a body slam, he's my kind of — he's my guy," Trump said…

Trump had referenced the assault during a campaign swing in Billings, Mont., in September, noting in almost a winking manner to the crowd that Gianforte "has fought — in more ways than one — for your state."…

Trump recalled that as he was traveling in Rome last May, he heard that Gianforte had body-slammed a journalist shortly before voters went to the polls in his closely contested election race — and initially thought the altercation would damage Gianforte's prospects.

"Then I said, 'well wait a minute, I know Montana pretty well. I think it might help him,'" Trump told the crowd in Missoula. "And it did."
And that's something that any president with a shred of morality, integrity and support for the First Amendment would condemn in the strongest possible terms. But Trump lacks all of those things, so he praises the guy. That alone should be grounds for impeachment, not that the Republicans give a damn. This is the Brownshirts all over again.