It turns out that the Trump campaign lawyer who was in line to be the new Inspector General of the Department of the Interior after Ryan Zinke fired the old one in the midst of more than a dozen ongoing investigations into his actions had not shown up for work in two months. And she just quit the federal government entirely after being proposed for the position only two days earlier.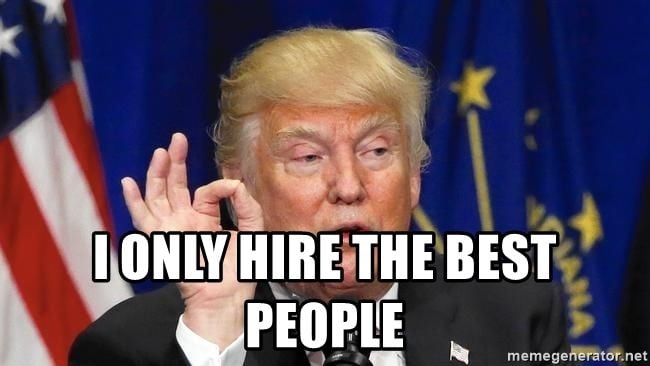 A top Trump administration political appointee who just two days ago was on track to lead the Interior Department's inspector general's office resigned Friday from the federal government, according to an administration official.

Suzanne Israel Tufts was scheduled to be interviewed Friday morning for another inspector general position elsewhere in the government, according to a person with knowledge of the interview. But she did not show up for the appointment…

Tufts, an attorney from Queens who worked on President Trump's campaign, was serving as assistant secretary for administration at the Department of Housing and Urban Development. She had not been at work for at least two months, according to three people with knowledge of her absence, but was still on the payroll.

On Oct. 12, HUD Secretary Ben Carson announced to agency staff that Tufts would be assigned to Interior. Top White House officials then said they did not know about the plan. The apparent arrangement between Interior and HUD raised questions about how and why a political appointee with no experience handling government investigations was chosen to lead such an active watchdog office.
Because Trump only hires the very best people, dontchaknow. And the very best people then just no-show for months at a time and then get assigned for promotion. Because an Inspector General who never bothers showing up for work can't do any investigations of wrongdoing by the other "very best people" Trump appointed, who may come to work but are likely to have traveled on a private jet owned by a rich donor looking for business or a favor from the agencies they run. Draining the swamp, baby!