With his long history of demeaning any woman who challenges him as ugly and his tendency to believe that everything he does and says is utterly brilliant, it comes as no surprise that Trump calling Stormy Daniels "horseface" was worked out in advance by him — and he thinks it was stroke of political genius.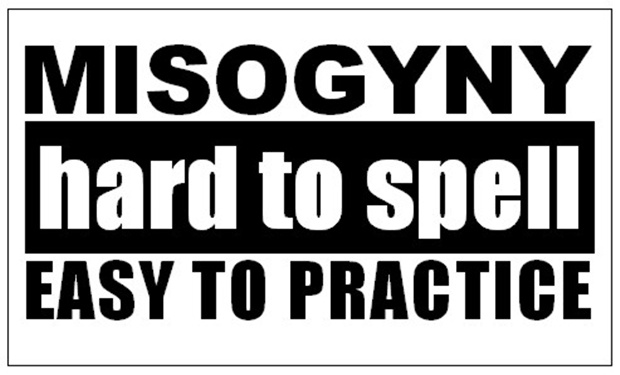 Donald Trump caught various West Wing officials off-guard on Tuesday when he decided to describe the woman alleging that they'd had an affair as having a "horseface." But privately, the president not only thought that it was strategically smart to go after the adult film star Stormy Daniels in such a visceral way; he workshopped the insult prior to tweeting it.

Well before Trump mocked Daniels' physical appearance, he trial-ballooned the "horseface" dig privately—among White House aides, close friends, and acquaintances. One source close to Trump even recalled him saying in passing, "that fucking horseface."…

According to a White House official and two other sources who talk regularly to Trump, many people in his orbit had for months told the president it was best not to elevate Daniels by, for example, rage-tweeting about her. Trump, for his part, argued that hitting back publicly and "hard" at the porn actress would not only be right, but could prove politically advantageous.
It reminds me of when he thought it was so brilliant to call the Mueller investigation a "witch hunt." He actually thinks such phrasing has an impact politically that is positive for him. But it doesn't. His followers don't care, they'd believe him no matter what he said. Everyone else just sees it as rude, un-presidential and often incredibly bigoted. But Richie Rich thinks everything he does is so brilliant that no one could ever question him.
And you know who agrees with him? Misogynist bigot "Coach" Dave Daubenmire, who falsely claims that it was a brilliant move because the media wasn't covering the story of Stormy Daniels losing her defamation suit against Trump, so he called her horseface and that made the media cover it. Just more from the alternate reality where these people live. In the real world, I saw stories about it the day it happened in all the major newspapers. Multiple networks had Michael Avenatti on to talk about the case being dismissed. But hey, just make up your own reality when you want. Your ignorant followers won't know the difference.