Laura Ingraham is eagerly defending Trump's bigoted anti-immigrant agenda, even reaching back to pull out the old "they're bringing diseases here" argument that has been used against every immigrant group that ever came here. It's never actually been true, other than for the first European settlers — you know, us white people — who brought diseases the natives had never been exposed to before.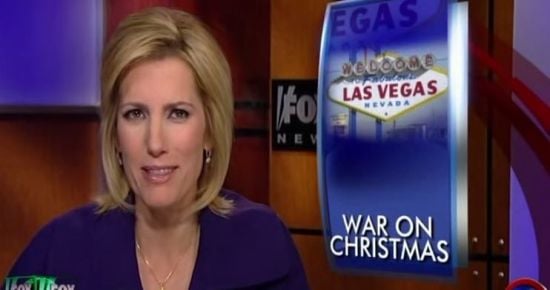 LAURA INGRAHAM (HOST): Congressman Scalise, we really don't have time to do anything before this midterm election.

This is a national security issue, an economic issue, costs taxpayers billions of dollars to take all of these people in, public schools, health care, all of it we know.

It's a health issue too, because we don't know what people have coming in here. We have diseases in this country we haven't had for decades.
Gee, why is that? Because the percentage of people refusing to get vaccinated has nearly doubled during that time. Americans have brought that on. In fact, rates of vaccination in Honduras and Guatemala are actually higher than the United States. Both of those countries follow the World Health Organization's (WHO) Expanded Program on Immunization and have vaccination rates
between 88% and 93%
, according to the CDC. The percentage of American children who are fully vaccinated under that program's guidelines?
About 77%
. They have more to fear about disease coming here than we do have from them coming here.