Could we actually be seeing the beginning of a serious federal investigation into the Catholic Church's handling of priests who molest children, something that is decades overdue? The DOJ sent a letter to every diocese in the country telling them to preserve all documents related to the matter.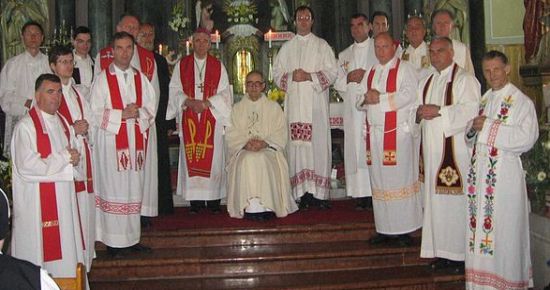 The Department of Justice has sent a sweeping request to every Roman Catholic diocese in the United States not to destroy documents related to the handling of child sexual abuse, a sign that the federal investigation into the church could grow far more extensive.

Catholic bishops have been asked by the federal government to retain their files on a broad array of internal matters, including sexual abuse investigations, and the transfer of priests across state or international borders, or to treatment centers. The request includes documents contained in "secret archives" — the confidential files that are kept by each diocese.

News reports last week revealed that the Justice Department had opened an investigation into all eight Catholic dioceses in Pennsylvania, and the diocese of Buffalo in New York. This marked the first time the federal government had undertaken an investigation of the church's handling of abusive priests, a scandal that surfaced in the United States in the mid-1980s.

But this request to preserve files, first disclosed by Whispers in the Loggia, a site that closely follows the Catholic hierarchy, suggests that federal investigators are throwing a very wide net. The abuse scandal, long fueled by the shocking details in the church's own personnel documents, may now grow like an uncontrolled wildfire.
This is long overdue. Prosecutors at all levels have been extremely reluctant to investigate this problem out of fear of offending the power bloc of Catholic voters. And the church has been very aggressive about moving priests around so they're difficult to prosecute, along with bishops and cardinals, some of whom have suddenly been elevated to positions in the Vatican when facing potential legal jeopardy for helping cover up such crimes. The church should be treated no differently than public school teachers, doctors and others who deal with children — they should be required to report possible sexual abuse to the legal authorities immediately. Failure to do so should result in prosecution.