A federal judge has issued an injunction against the state of Georgia, and specifically against Secretary of State Brian Kemp, who is now running for governor, over absurd restrictions he put in place to benefit his own campaign by suppressing thousands of votes. The policy is called "exact match" and it requires any voter who has any discrepancy whatsoever between different databases — a missing middle initial or apartment number, or a slight misspelling, for instance — to get cleared to vote in advance or have their vote denied.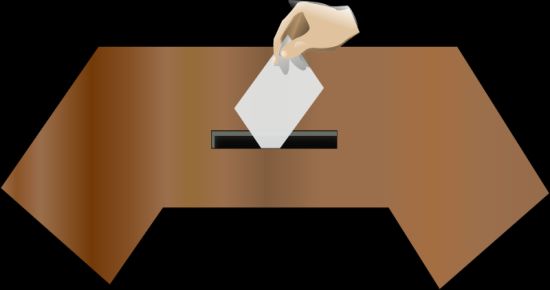 Georgia must change its procedures to make it easier for some people flagged under the state's restrictive "exact match" law to vote, a federal judge ruled Friday, dealing a blow to Republican gubernatorial candidate and Secretary of State Brian Kemp.

The "exact match" law flags voter registrations that are found to have discrepancies, such as a dropped hyphen, with other official identifications. Potential voters are allowed to settle the discrepancy by providing proof of identity.

U.S. District Judge Eleanor L. Ross ruled Friday that the procedures were likely to result in the violation of voting rights for a large group of people and needed to be halted immediately. She said Kemp's restrictions raised "grave concerns for the Court about the differential treatment inflicted on a group of individuals who are predominantly minorities."

The preliminary injunction she issued required the state to change its procedures immediately to allow those flagged, some 3,100 individuals, to prove their citizenship more easily, with a U.S. passport or similar documentation, and only to a poll manager. It also signaled that the coalition of civil rights groups that brought the case against Kemp would probably succeed should the lawsuit continue.
This has long been a staple of Republican attempts to claim massive voter fraud. They take multiple databases — voter registration, social security lists, driver's licenses, post office records, etc. — and if they find any tiny little discrepancy whatsoever, they declare that potential voter fraud, which is then automatically turned into actual voter fraud. But it's all nonsense. Such discrepancies are inevitable and it's almost impossible for it to be the basis for voter fraud.
When you vote, they use the official voter registration list and they mark your name off the list when you cast your ballot, so no one else can cast a vote under that entry. Have you ever heard of a case of someone showing up to vote impersonating someone else on the basis of a missing "Jr" or "Sr" or a wrong apartment number somewhere? Of course not. This is how they maintain the fiction that voter fraud is massive and widespread and to justify suppressing thousands and thousands of votes to prevent a handful of potential cases of voter fraud out of millions and millions of votes cast. It's a big lie.