A U.S. Army assessment of the refugee caravan coming through Mexico to our southern border flatly contradicts Trump's demagoguery about it. In preparing to assist Homeland Security, their planning documents make clear that they're dealing with just regular people seeking a better life, not the imagined threat to national security Trump pretends that they pose. First, only a small percentage of them will make it to our border.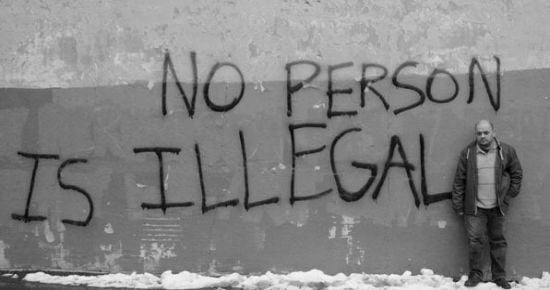 According to military planning documents, about 20 percent of the roughly 7,000 migrants traveling through Mexico are likely to complete the journey. The unclassified report was obtained and published by Newsweek on Thursday. If the military's assessment is accurate, it would mean the United States is positioning five soldiers on the border for every one caravan member expected to arrive there.

"Based on historic trends, it is assessed that only a small percentage of the migrants will likely reach the border," the report says. It was prepared by U.S. Army North, a component of U.S. Northern Command, which oversees the mission dubbed Operation Faithful Patriot.
And those "unknown Middle Easterners"? Nope.
Seizing on immigration as his main campaign theme ahead of Tuesday's midterm elections, Trump has depicted the caravans — at least four have formed, though they remain hundreds of miles away — as a grave danger to U.S. national security, claiming they are composed of "unknown Middle Easterners," hardened criminals and "very tough fighters." He also insists the number of migrants heading north is much larger than estimates put forward by U.S. and Mexican governmentofficials.

The military assessment does not support any of those claims.

The report, dated Oct. 27, notes that caravan members are unlikely to arrive for at least two to four weeks. Among those traveling are "limited #s of Bangladeshi, Haitian and African individuals," it reads. It makes no mention of Middle Eastern countries.
And one of the Army's biggest concerns? Those right-wing militias headed there, heavily armed, inspired by Trump's racist and authoritarian rhetoric:
High on the list of potential dangers facing U.S. personnel, according to the military's assessment, is the presence of "unregulated militia members self-deploying to the border in alleged support" of U.S. Customs and Border Protection. It estimates that 200 militia members could show up while troops are in the area.

"They operate under the guise of citizen patrols," the report reads, warning of "incidents of unregulated militias stealing National Guard equipment during deployments."
And none of this was necessary at all. The military should not be involved in any way whatsoever. Those people should be given aid and helped along their journey. When they reach our border, they should be processed as part of the system to handle requests for asylum, assigned a case manager and released pending their administrative hearings. That's what the law requires. But Trump doesn't care about the law, he cares about fear mongering to get people to turn out for the election. But his rhetoric is going to get people killed.