It's become evident now that Trump kind of outsmarted us by quietly naming Matthew Whitaker to be Jeff Sessions' chief of staff, a position that didn't require Senate confirmation and therefore flew under the radar. Whitaker is just another Trump sycophant who defended everything he did and floated bizarre conspiracy theories to defend him in the media before he was placed in a position to take over from Sessions after the midterms. Like this absurd defense of Donald Trump, Jr's infamous Trump Tower meeting: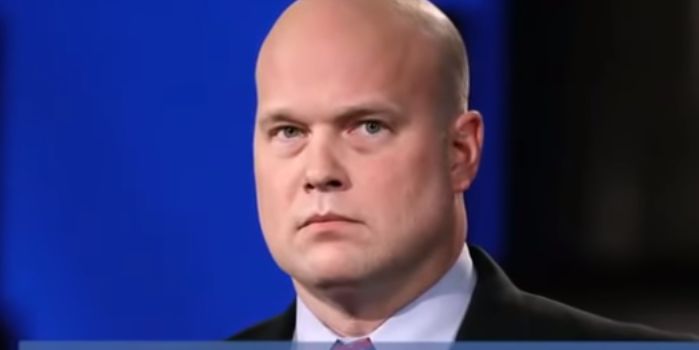 "What happened here is this lawyer used a pretext to get a meeting with, you know, some important campaign officials to really talk about the issue she wants to talk to which is getting rid of this U.S. policy regarding adoptions," Whitaker said in the July 2017 CNN clip recorded while he was still executive director of the Foundation for Accountability & Civic Trust, a conservative watchdog group.

He added that Russian lawyer Natalia Veselnitskaya used the "B.S. excuse of saying she had opposition research" to lure Trump Jr., former Trump campaign manager Paul Manafort and the president's son-in-law Jared Kushner to the infamous Trump Tower meeting in July 2016.

"We all agree it's ludicrous," Whitaker said of the Russian's promise of "dirt" on Clinton.

The man who is now the acting attorney general then claimed it is a "fact" that "Russians [were] funding the DNC and helping Hillary Clinton" and complained that "no one is advancing" the theory.
No wonder Trump appointed him to that position. And it flew right under everyone's radar until just the last couple months. We didn't notice that he had been slipped into a position to take over from Sessions and reassert control over the Mueller investigation. We got duped.