Trump signed an executive order doing what reports already said he was going to do, limit asylum applications only to those who reach the United States through a legal port of entry and trying to pressure them to ask for asylum in Mexico instead. Meanwhile, a group of refugees in the caravan have filed a lawsuit over this clear violation of their rights, helped by an American legal aid group.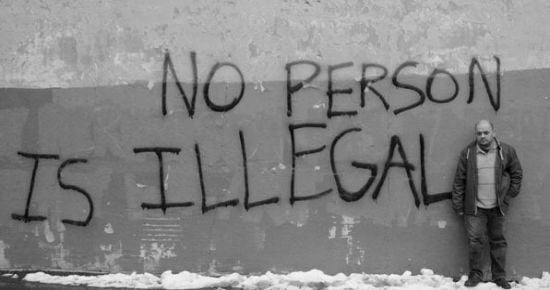 President Donald Trump issued an order Friday to deny asylum to migrants who enter the country illegally, tightening the border as caravans of Central Americans slowly approach the United States. The plan was immediately challenged in court.

Trump invoked the same powers he used last year to impose a travel ban that was upheld by the Supreme Court. The new regulations are intended to circumvent laws stating that anyone is eligible for asylum no matter how he or she enters the country. About 70,000 people per year who enter the country illegally claim asylum, officials said.

"We need people in our country but they have to come in legally," Trump said Friday as he departed for Paris.
The ACLU has already filed a lawsuit, but so have some of the refugees themselves. U.S. Code, Title 8, Section 1158 could not be more clear:
"Any alien who is physically present in the United States or who arrives in the United States (whether or not at a designated port of arrival and including an alien who is brought to the United States after having been interdicted in international or United States waters), irrespective of such alien's status, may apply for asylum in accordance with this section or, where applicable, section 1225(b) of this title."
Trump is breaking the law. The ACLU suit is directly on point about this, while the refugees' suit focuses on the due process clause of the 5th Amendment. Even the late Justice Scalia said in the 1993 case Reno v Flores that "it is well established that the Fifth Amendment entitles aliens to due process of law in a deportation proceeding." The Fifth Amendment says "no person … shall be compelled in any criminal case to be a witness against himself, nor be deprived of life, liberty, or property, without due process of law." Person. Not citizen, person. It applies to immigrants from other countries too.