Reuters reports that Acting Attorney General Matthew Whitaker will consult with ethics officials about any matters that may require his recusal, presumably including the Mueller investigation. Whether he will follow their advice, of course, is an entirely different matter.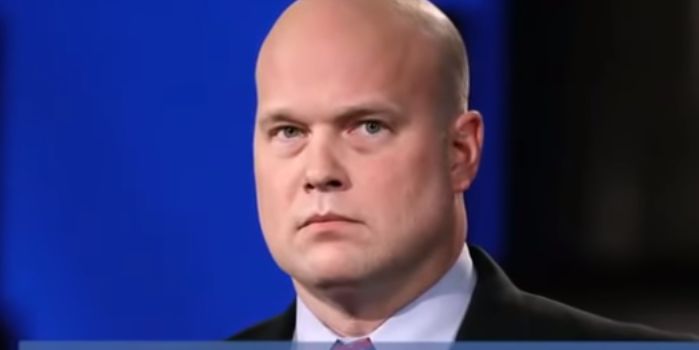 "Acting AG Matt Whitaker is fully committed to following all appropriate processes and procedures at the Department of Justice, including consulting with senior ethics officials on his oversight responsibilities and matters that may warrant recusal," spokeswoman Kerri Kupec said in a statement…

On Sunday, top Democrats in the House of Representatives and the Senate sent a letter to the Justice Department's chief ethics officer to ask whether Whitaker had received any guidance on possibly recusing himself from the Russia probe.

"Allowing a vocal opponent of the investigation to oversee it will severely undermine public confidence in the Justice Department's work on this critically important matter," the letter said.
It's not clear that having expressed an opinion on an investigation is grounds for recusal; I'm not familiar enough with the ethics guidelines of the DOJ to know that. But it's also possible that Whitaker himself could become a target of a possible obstruction of justice investigation, or at least someone who might be interviewed about what Trump has or has not said to him about the Mueller investigation. If that's the case, it clearly would require him to recuse himself, as it did with Sessions. And most ethics guidelines do talk about avoiding the "appearance of impropriety." Clearly that letter is correct, that putting him in charge of the investigation gives more than a mere appearance of impropriety and the only way to insure public confidence in the investigation is to have him be hands-off.
Of course, it's not like the Trump administration has cared in the slightest for ethics rules from the start. The head of the Office of Government Ethics, Walter Schaub, resigned in protest of Trump's total disregard for those rules in refusing to put his businesses into a blind trust.