From the Everyone Already Knew This But Trump Department: The CIA has concluded that the murder of Saudi journalist Jamal Khashoggi was directly ordered by Crown Prince Muhammad bin Salman. He has denied doing so and says it was a rogue operation by Saudi security operatives (that's his third story on how it happened; the first two were lies).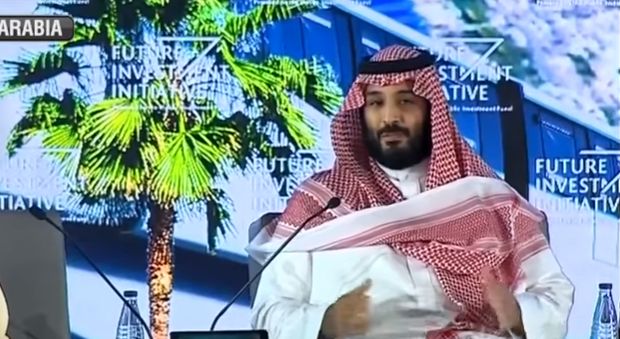 The CIA has concluded that Saudi Crown Prince Mohammed bin Salman ordered the assassination of journalist Jamal Khashoggi in Istanbul last month, contradicting the Saudi government's claims that he was not involved in the killing, according to people familiar with the matter.

The CIA's assessment, in which officials have said they have high confidence, is the most definitive to date linking Mohammed to the operation and complicates the Trump administration's efforts to preserve its relationship with a close ally. A team of 15 Saudi agents flew to Istanbul on government aircraft in October and killed Khashoggi inside the Saudi consulate, where he had come to pick up documents that he needed for his planned marriage to a Turkish woman.

In reaching its conclusions, the CIA examined multiple sources of intelligence, including a phone call that the prince's brother Khalid bin Salman, the Saudi ambassador to the United States, had with Khashoggi, according to the people familiar with the matter who spoke on the condition of anonymity to discuss the intelligence. Khalid told Khashoggi, a contributing columnist to The Washington Post, that he should go to the Saudi consulate in Istanbul to retrieve the documents and gave him assurances that it would be safe to do so…

The CIA's conclusion about Mohammed's role was also based on the agency's assessment of the prince as the country's de facto ruler who oversees even minor affairs in the kingdom. "The accepted position is that there is no way this happened without him being aware or involved," said a U.S. official familiar with the CIA's conclusions.
Shocked. So shocked. This was so obvious from the very start, even while they were offering up one lie after another about what happened and how it happened. What will Trump do about it? Nothing, other than perhaps sending another dissident to Turkey where he can be imprisoned or killed to get Erdogan to stop criticizing Saudi Arabia for it.