Sam Rohrer, founder of the American Pastors Network, is a dyed-in-the-wool Christian nationalist theocrat. And he's quite upset about the results of the midterm election and says God is going to bring judgment on us because — gasp — two Muslim women were elected. And Michigan legalized marijuana use.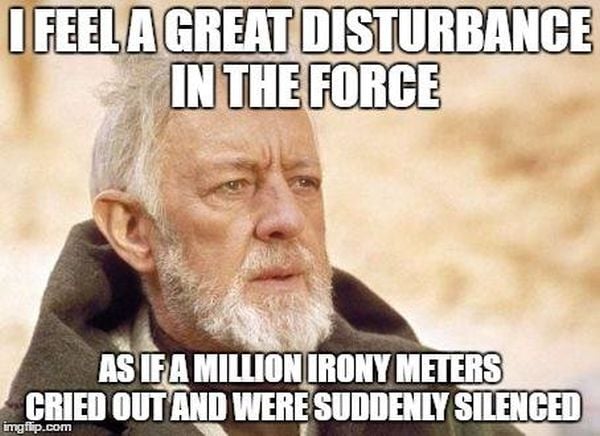 American Pastors Network leaders are bemoaning the results of the midterm elections. On last week's Stand in the Gap podcast, in a segment dubbed "When the People Choose Sin," APN founder Sam Rohrer asked what would be the "predictable end result" of "a nation and a people who voluntarily choose constitutional enemies or policies that advance clear evil or sin as described by God himself." The answer, according to his co-host Gary Dull, is that God will withhold blessing and bring forth judgment.

What did voters do that would merit such judgment? Among the evils Rohrer mentioned were the defeat by Oregon voters of a referendum to restrict public funding for abortion, the passage of a marijuana legalization measure by Michiganders, and the election to Congress by voters in Wisconsin and Michigan of two "devout Muslim women who hold to a view of God and law and morality that is completely opposite to our Constitution."
And another irony meter bites the dust. A Christian theocrat claiming that alleged Muslim theocrats have a view that is contrary to the Constitution. I'm quite familiar with one of the two Muslim women elected to Congress, Rashida Tlaib here in Michigan. She sure as hell is not a Muslim theocrat. She will actually be one of the most progressive members of the House when she's sworn in. She's a member of Democratic Socialists of America and she's been in office in the Michigan legislature for a decade without a hint of trying to impose Islam on anyone.
See, just like there are Christians with wildly different views, the same is true of Muslims. Contrast Sam Rohrer with, say, Jim Wallis or Barry Lynn, or with almost any of my many Episcopalian friends, all of whom are very liberal, both theologically and politically. There are also very liberal Muslims who aren't like the reactionaries at all. They support racial equality, gay rights, women's rights and much more. One of my friends is Muslim and is also a lifelong progressive activist whose imam is openly gay. We need to stop thinking that members of a single religion are a monolith. Bigots like Rohrer will never stop, though.