This is a very telling development. Trump will not allow CIA Director Gina Haspel to testify about the murder of journalist Jamal Khashoggi in a classified briefing before the full Senate. Instead, he'll let Secretary of State Mike Pompeo and Defense Secretary James Mattis brief them on "US relations with Saudi Arabia."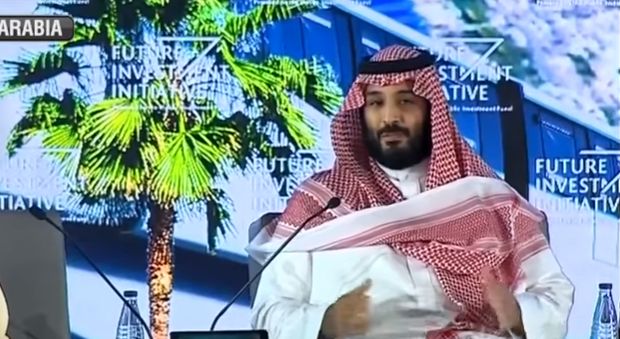 The White House is preventing the CIA director, Gina Haspel, or any other intelligence official from briefing the Senate on the murder of Saudi dissident and Washington Post columnist, Jamal Khashoggi.

The secretary of state, Mike Pompeo, and the defence secretary, James Mattis, are due to give a briefing on US relations with Saudi Arabia to the entire Senate behind closed doors on Wednesday, ahead of a vote that could cut off US support for Riyadh's military campaign in Yemen.

On a national security issue of such importance, it would be customary for a senior intelligence official to take part. On this occasion, the absence of the intelligence community is all the more glaring, as Haspel travelled to Istanbul to hear audio tapes of Khashoggi's murder provided by Turkish intelligence, and then briefed Donald Trump.

Officials made it clear that the decision for Haspel not to appear in front of the committee came from the White House.
Pretty obvious what's going on here, isn't it? He doesn't want Haspel to lay out the evidence that Khashoggi's murder was ordered by Crown Prince Mohammad bin Salman, a conclusion the CIA reached a few weeks ago based on intercepted phone calls and other evidence. Doing so would undermine his defense of MBS and his claim that we just don't know — and can't know — whether he ordered it or not. The Senate Intelligence Committee should subpoena Haspel. That is well within its oversight power to do.