The Washington Post got their hands on some emails that show that the diversity officer at the Department of Veteran Affairs was told not to condemn white supremacists after the violent Charlottesville riots because doing so would conflict with Trump's public stance that there were "good people on both sides."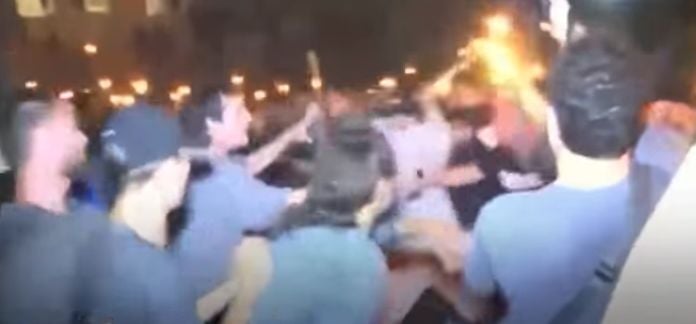 A top White House appointee at the Department of Veterans Affairs sought to silence the agency's chief diversity officer, who — in the aftermath of last year's racially charged violence in Charlottesville — pushed for a forceful condemnation that was at odds with President Trump's response, newly disclosed emails show.

The tense exchange between Georgia Coffey, a nationally recognized expert in workplace diversity and race relations, and John Ullyot, who remains VA's chief communications official, occurred during a low point in Trump's presidency: when he blamed "many sides" for the deadly clash in Charlottesville without singling out the white nationalists and neo-Nazis who rallied there…

A statement from VA leaders was necessary, Coffey wrote in one email to Ullyot, because the agency's workforce was unsettled by the uproar caused by the Charlottesville violence. Minorities make up more than 40 percent of VA's 380,000 employees, the federal government's second-largest agency.

Ullyot told Coffey to stand down, the emails show. A person familiar with their dispute, who spoke on the condition of anonymity, told The Post that Ullyot was enforcing a directive from the White House, where officials were scrambling to contain the fallout from Trump's comments, and they did not want government officials to call further attention to the controversy.
Coffey ended up resigning from the VA shortly thereafter. Does anyone really need any more evidence at this point that Trump has a soft spot for white supremacists? I mean, other than those to whom evidence doesn't matter anyway?