A couple weeks ago, Trump made a big public show of telling everyone that he and he alone answered the questions submitted by Robert Mueller and that it was incredibly easy (because he has such a big brain, of course; let him tell you all about it). Rudy Giuliani just flatly contradicted that claim.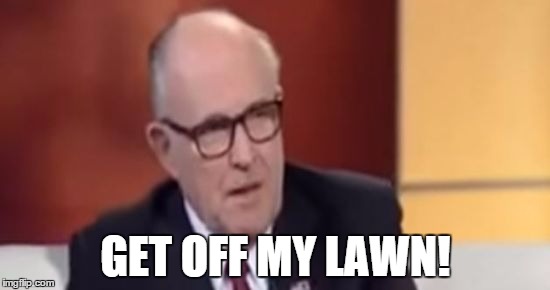 Giuliani said it's been difficult in the past few months to even consider drafting response plans, or devote time to the "counter-report" he claimed they were working on this summer as he and Trump confronted Mueller's written questions about the 2016 campaign.

"Answering those questions was a nightmare," he told me. "It took him about three weeks to do what would normally take two days."
Let's compare and contrast, shall we?
My lawyers don't write answers. I write answers. I was asked a series of questions. I've answered them very easily. Very easily.
This really is the gang that can't shoot straight, and Giuliani is turning into Barney Fife. Just give him that one bullet to keep in his shirt pocket and hope he doesn't hurt himself.