It hasn't been a good few weeks for poor Gavin McInnes. The network that hosted his show, CRTV, merged with Glenn Beck's The Blaze and within days the company cut all ties with him. And now Youtube has now banned him, presumably for his long history of encouraging violence by his followers.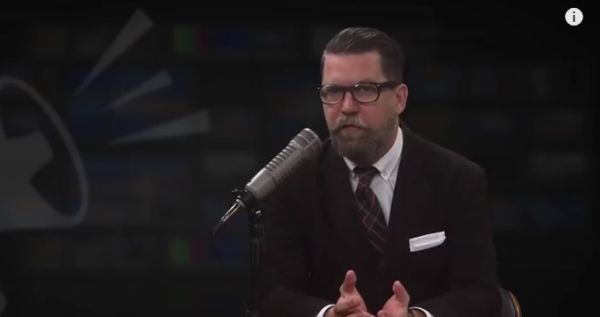 The company announced Saturday in a tweet that McInnes was no longer with the company, but added that it would not comment on personnel matters. McInnes has been at the center of controversy for weeks over his role in the right-wing organization known as the Proud Boys, which was accused of assaulting left-leaning protesters in New York City.

"Blaze Media no longer has a relationship with Gavin McInnes, and per company policy, cannot comment on personnel matters," the company tweeted.
Far-right activist and Vice Media co-founder Gavin McInnes is no longer working with BlazeTV after less than a week with the conservative network.
Youtube says they banned him for copyright violations, but I suspect the real reason is his penchant for violence. He's already been banned by Twitter, Facebook and Instagram, so he's pretty much off social media entirely now. Couldn't have happened to a nicer misogynist pig.