We've focused a lot on the Mueller investigation, but as I've written before, the biggest legal threat to Trump comes not from Mueller but from other prosecutors, both state and federal, who are investigating financial crimes by the Trump Organization. We've heard very little since the CFO of the company reached an immunity agreement with prosecutors, but he and Cohen may be providing evidence of serious crimes it — meaning Trump and his children — has committed.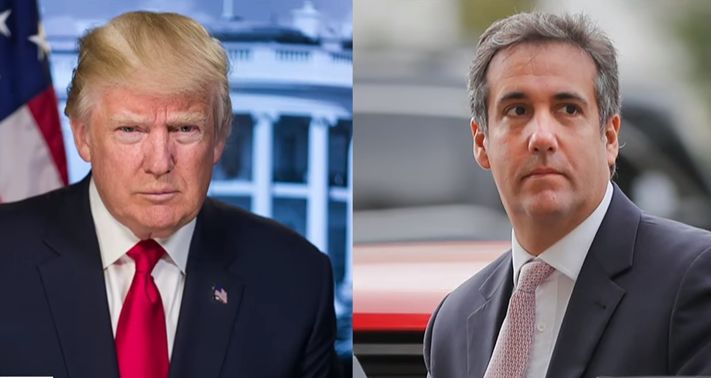 CNN is reporting that while Cohen was of little use to prosecutors on some issues, he did provide valuable information about the payoffs to Trump's mistresses. One key thing is that the payoffs were reimbursed to Cohen by the company itself, which created fake invoices to cover it up. That's pretty low level stuff, but it is potentially criminal. And that's really just the beginning.
Through a series of false invoices for a non-existent retainer agreement, Cohen was handed a total of $420,000 by the company, including a $60,000 bonus, prosecutors said, and the company falsely recorded those payments as legal expenses. In fact, according to prosecutors, they were payments to compensate Cohen for the money he directed toward Trump's female accusers.

Within the company, only a handful of people had the authority to make such financial decisions, according to court depositions in other cases. Those people included the President, his adult children — Eric, Donald Jr. and Ivanka Trump — and the Trump Organization's chief financial officer, Allen Weisselberg.

In a 2015 deposition related to a lawsuit against Trump University, Weisselberg said only those five people had the authority to sign checks for the organization. "That seems to be the group that we've used over the last number of years to sign checks over all of our entities," Weisselberg said. He added, "Whether there's an exception to the rule, I'm not aware of it."

Prosecutors now appear to be building their case, an effort that began largely with an immunity agreement given to Weisselberg before Cohen was charged…

One significant question Manhattan prosecutors may face if they find evidence of additional crimes within the Trump Organization is whether to charge individual employees or charge the company itself.

Prosecutors often weigh factors such as the pervasiveness of the wrongdoing and whether the company has been cooperative with the investigation. And prosecutors are often reluctant to charge an institution because of the impact such a step may have on employees who have committed no wrongdoing.

In the case of the Trump Organization, however, the company's nature as a family business whose identity is synonymous with that of the President and its corporate structure may cause prosecutors to view it differently.
It's that phrase "additional crimes" that is the key here. There is compelling evidence that the Trump Organization has been run as a criminal organization from the start in a myriad of ways. The ties to the Russian mafia in New York are pretty obvious. It's certainly wouldn't be surprising if they uncovered a history of bribery and corruption that contains many criminal acts, including money laundering. And now they have the CFO, who probably knows more about the company than anyone else, even Trump himself probably, has an immunity agreement and has been cooperating with prosecutors.
And this is not subject to the strictures of the Special Counsel authorization, so they can go after anything they find. I've thought all along that this is the greatest legal jeopardy for Trump, and for his children as well. I don't expect them to find a smoking gun on the Russian conspiracy. There's lots of contacts, lots of circumstantial evidence and a whole lot of smoke, but I doubt they could prove it legally (though of course, I don't know what all Trump has, so I could well be wrong about this). But the financial crimes of Trump's company are the kind of thing that should be relatively easy to prove in court. If they can prove that Trump helped launder money for the Russian mob, which I think they pretty clearly did, that's the kind of thing that Trump can't wiggle his way out of after he leaves office. And it could bring his entire financial empire down.