Russian agent Maria Butina is pleading guilty to conspiracy for her actions on behalf of Putin to interfere in the 2016 election. In that plea, she admits that she worked to set up secret backchannels of communication between Putin-linked Russian oligarchs and the Trump administration — through the NRA.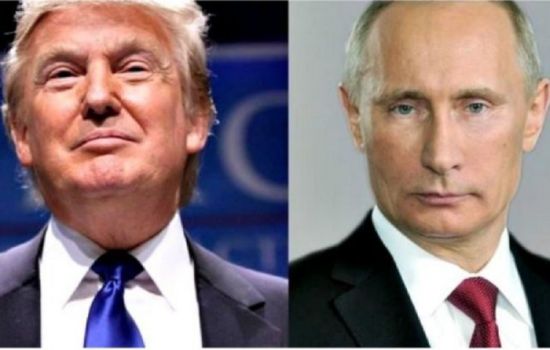 Maria Butina, a 30-year-old Russian gun rights activist who stands accused developing a covert influence operation in the United States, has agreed to plead guilty to conspiracy and cooperate with federal, state and local authorities in any ongoing investigations.

She admits, as part of the deal, according to a copy obtained by ABC News that is expected to be filed to the court, that she and an unnamed "U.S. Person 1," which sources have identified as longtime Republican operative Paul Erickson, with whom she had a multiyear romantic relationship, "agreed and conspired, with a Russian government official ("Russian Official") and at least one other person, for Butina to act in the United States under the direction of Russian Official without prior notification to the Attorney General."…

Most notably, Butina's Russian gun rights group "Right to Bear Arms" hosted a delegation of former NRA presidents, board members and major donors in Moscow in 2015, where she appears to have succeeded in arranging a meeting between NRA insiders and Russian Foreign Minister Sergey Lavrov, raising the prospect of a discussion between conservative political operatives and a powerful member of Russian President Putin's inner circle in the midst of a presidential campaign…

It would appear that, even as Erickson was helping Butina forge those connections, he may have been aware of the political implications.

"Unrelated to specific presidential campaigns," Erickson wrote in an October 2016 email to an acquaintance that was later obtained by the FBI, "I've been involved in securing a VERY private line of communication between the Kremlin and key [unnamed political party] leaders through, of all conduits, the [unnamed gun-rights organization]."

And during an FBI raid of Erickson's South Dakota home, investigators discovered a handwritten note suggesting Erickson may have been aware of a possible job offer from Russian intelligence services: "How to respond to FSB offer of employment?" Erickson scratched, an apparent reference to the Russian equivalent of the CIA.
Erickson is in a whoooole lot of trouble now. And as I've said before, this NRA link could very well bring that entire organization down. They've already lost a ton of money and are having to make drastic cuts. If Mueller can show that Russian interests funneled money through the NRA to Trump, that's an absolutely huge story. I mean yuuuuuuuuuge story.