Two big developments yesterday in the various Trump investigations. First, Trump fixer Michael Cohen was sentenced to three years in prison. Second, David Pecker, CEO of American Media Inc., which owns the National Enquirer, reached a non-prosecution agreement in which he admitted that the point of buying Karen McDougal's story and killing it was to prevent her from going public and hurting his chances of winning the election.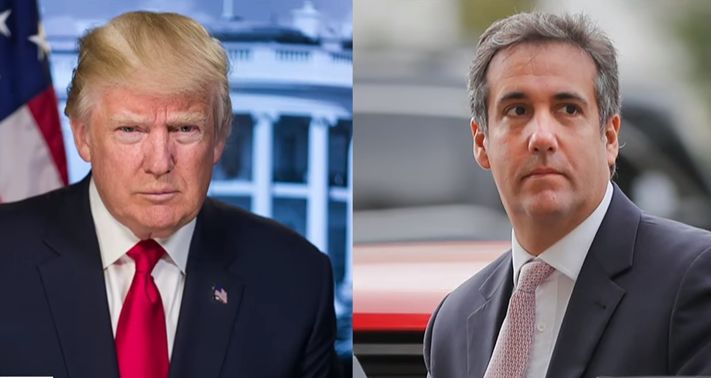 American Media, Inc., the parent company of the National Enquirer tabloid, admitted on Wednesday to committing a felony campaign finance violation "in concert with" Donald Trump's presidential campaign.

As announced by the United States Attorney's Office for the Southern District of New York, AMI admitted to making a $150,000 hush-money payment to Playboy model Karen McDougal "in order to ensure that the woman did not publicize damaging allegations about the candidate before the 2016 presidential election."

"AMI further admitted that its principal purpose in making the payment was to suppress the woman's story so as to prevent it from influencing the election," the office noted.
A non-prosecution agreement isn't quite a plea deal, but the Southern District of New York says they will not prosecute Pecker as long as he cooperates, so it's similar to an immunity agreement. And this is a very important development. Trump is trying to make the same argument that John Edwards made when he was facing a civil violation for a similar action in paying off a mistress, which is that the purpose was not to influence the campaign but to protect himself and his family from embarrassed. As if he were actually capable of ever being embarrassed.
But this means two of the other principal figures involved in the payoffs have now admitted under oath that the real purpose was to help the campaign. And remember, the 4th key person in this all of this, Trump Organization CFO Alan Weiselberg, has an immunity agreement and is cooperating with the investigation. It might well end up being three to one, not two to one. This clearly establishes a campaign fraud violation, on top of the bank fraud and financial fraud of the Trump Organization and Cohen making up fake invoices to launder the reimbursement of the money he paid to McDougal and Daniels.