From the Seriously You Can't Make This Up Department, White House Press Secretary Sarah Huckabee Sanders says she wants to be remembered as someone who was "transparent and honest." And she says it bothers her when people say she isn't being truthful and forthright with the media.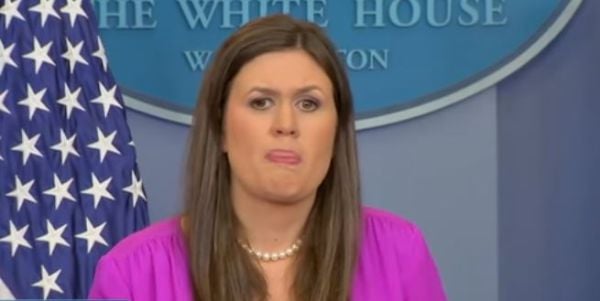 "I hope that it will be that I showed up every day and I did the very best job that I could to put forward the president's message," as well as "to do the best job that I could to answer questions," Sanders said.

"To be transparent and honest throughout that process and do everything I could to make America a little better that day than it was the day before," she continued.

Sanders said earlier this year that it "bothers" her that people think she misleads the media.
Really? It bothers you? Here's an idea: Stop lying. People think that because you do, every single day, every time you open your mouth, just like your boss. And guess what? I want to be remembered as Brad Pitt. I think we're both going to be disappointed.