And we have yet another example of a Trump supporter threatening to kill someone who dares to criticize their savior, this time a female senator from New York. And after leaving lurid threats on her voice mail, he says he just doesn't understand what the big deal is. Like it's a perfectly normal thing to do.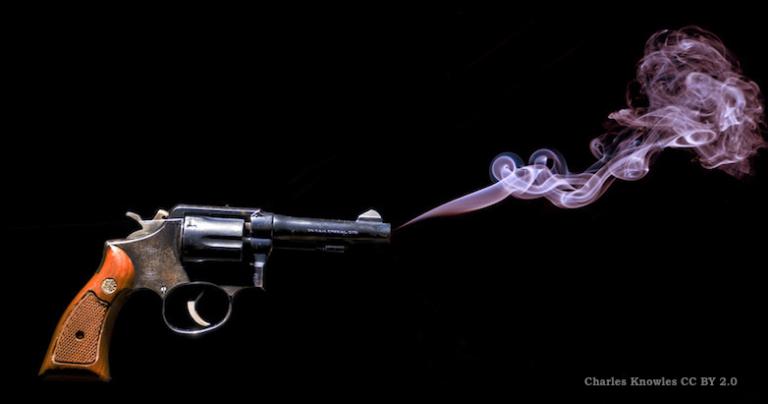 Federal prosecutors have charged a Brooklyn man with threatening to "put a bullet" in a U.S. senator because she criticized President Trump on reproductive rights issues — though the suspect declared Wednesday night he doesn't "think it's that big."

Michael Brogan, 51, was so riled up by an internet video he saw of the senator blasting Trump that he called her D.C. office on Dec. 4 and left a rambling, menacing voice message, prosecutors said.

Federal authorities aren't identifying the lawmaker.

"Not to trivialize it, I wish in retrospect I didn't do it, but I don't think it's that big," Brogan told The Daily News at his Marine Park home Wednesday night.

"I didn't think it was going to come to this," he added. "I wouldn't have done it."
Exactly how stupid is this guy? He left a very detailed death threat on a recorded voicemail in a sitting senator's office. He told her, "I'm going to put a bullet in ya. When I'm in D.C. and you're there, I got your f—ing mark you stupid b—h…If I saw you, I'd snuff your stupid f—ing a–. I'd put a f—ing bullet in you. You watch your a–. If I see you on the streets, I'm gonna f—ing light you up with f—ing bullets." Did he not think that this recording would be turned over to police? Or that they can't easily trace who made the call?
I suspect he's going to get a fairly long jail sentence, time he can spend realizing that he's an idiot and figuring out why it's a big deal.