Acting Attorney General Matthew Whitaker asked for advice from three ethics officials at the DOJ over whether he should recuse himself from overseeing the Mueller investigation in light of his past comments about it being a "witch hunt." He was told that while it's not a legal requirement, he should do so to avoid the appearance of bias. He chose not to do so.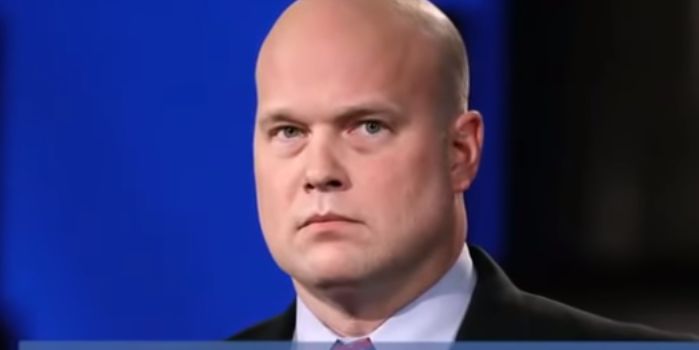 Acting Attorney General Matt Whitaker has opted not to recuse himself from overseeing special counsel Robert Mueller's Russia investigation despite the opinion of a Justice Department ethics official who believed, while a "close call," he should step aside, according to a senior department official close to the process.

Whitaker, who has previously criticized the investigation, never sought a formal recommendation about whether he needed to recuse, the source said. Instead, he received guidance on his options and the applicable rules over the course of three meetings with ethics officials and multiple discussions with his own advisers…

The ethics officials concluded there was no actual legal conflict presented that would require Whitaker to recuse himself. For example, he doesn't have a familial member involved in the probe, and unlike the situation with former Attorney General Jeff Sessions, Whitaker was not a surrogate for President Donald Trump's campaign.

However, ethics officials noted there could be an appearance of a conflict based on Whitaker's past public comments about the investigation, as the standard is whether a reasonable person would conclude that he couldn't be impartial. The ethics official tasked with dealing with the review described it as a "close call" whether Whitaker needed to step aside but believed, in his view, that Whitaker should recuse himself out of an abundance of caution.
I don't think it requires an abundance of caution at all, only a valid concern that his refusal to recuse himself will undermine the legitimacy of any decision he makes about the investigation. Imagine for a moment if the situation were changed just slightly. Imagine if James Comey had come out and publicly declared that the entire investigation into Hillary Clinton's emails were a hoax and a witch hunt before it was concluded. Trump and his followers would be screaming bloody murder about it. But that is precisely what has happened here. Whitaker was angling for the job by telling Trump that he had his back on this matter and he got it. His refusal to recuse was about as predictable as the sun rising in the east.