The American Humanist Association's Appignani Humanist Legal Center sent a letter to Secretary of Agriculture Sonny Perdue telling him he can't use official correspondence with his staff to proselytize for Christianity after he sent a letter to USDA personnel that contained Christian preaching.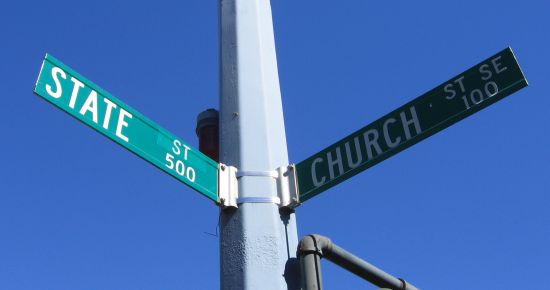 The American Humanist Association (AHA) legal team sent a warning letter to U.S. Secretary of Agriculture Sonny Perdue in response to his promotion of Christian ideology. In his official capacity, Perdue sent a letter to all U.S. Department of Agriculture (USDA) staff via USDA email in which he cited heroic efforts of USDA staff as "a reflection of the true essence of Christmas, when God gave us His Son for a lost and hurting world."

"The promotion of sectarian Christian views is wholly inappropriate, completely disregarding the fact that there are surely many non-Christians among the members of the USDA staff," said David Niose, director of the AHA's Appignani Humanist Legal Center. He continued, "It also violates the Establishment Clause of the First Amendment by clearly promoting and endorsing Christian beliefs."
Perdue is a serious Christian righter. You may recall that as governor of Georgia, Perdue held a prayer vigil for rain in the midst of a drought about a decade ago. The next day, a huge storm hit northern Georgia, knocking a stained glass window out of a Baptist church and injuring three little girls. As I said when Perdue was nominated, he isn't just unqualified for his position, he's anti-qualified. No one who thinks prayer is an actual public policy should be trusted with any job more complicated than parking meter enforcement.