The New York Times looks at the medical deferment Donald Trump got that kept him from being drafted to fight in the Vietnam War and it looks a lot like his father paid off a podiatrist to say he had bone spurs that he didn't really have. That podiatrist's own family says that their dad used to talk about the deal he made.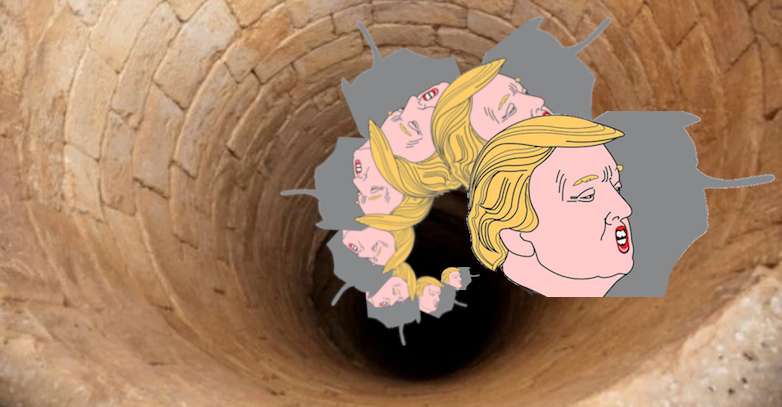 Now a possible explanation has emerged about the documentation. It involves a foot doctor in Queens who rented his office from Mr. Trump's father, Fred C. Trump, and a suggestion that the diagnosis was granted as a courtesy to the elder Mr. Trump.

The podiatrist, Dr. Larry Braunstein, died in 2007. But his daughters say their father often told the story of coming to the aid of a young Mr. Trump during the Vietnam War as a favor to his father.

"I know it was a favor," said one daughter, Dr. Elysa Braunstein, 56, who along with her sister, Sharon Kessel, 53, shared the family's account for the first time publicly when contacted by The New York Times.

Elysa Braunstein said the implication from her father was that Mr. Trump did not have a disqualifying foot ailment…

"What he got was access to Fred Trump," Elysa Braunstein said. "If there was anything wrong in the building, my dad would call and Trump would take care of it immediately. That was the small favor that he got."
The fact that Trump himself has lied about how it all went down — is there anything he doesn't lie about? — lends credence to this story, as does the fact that he was a college baseball player and remains to this day an avid golfer. And the fact that there was no mention of this ailment two years earlier when he got the first of four education deferments. It was only after he graduated college and no longer had an education deferment that this mystery diagnosis of bone spurs suddenly appears. Trump has claimed that he got a high draft number and that saved him from having to go, but he got the medical deferment a year before the lottery even began.
Looks like yet another Trump lie, this one to keep him out of going to war and sending others in his place instead. If he had spoken out against the war, that would all be fine by me. No one should fight in a war they think is unjust. But he didn't.